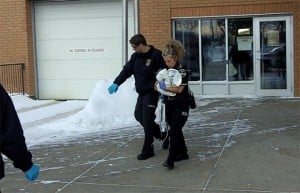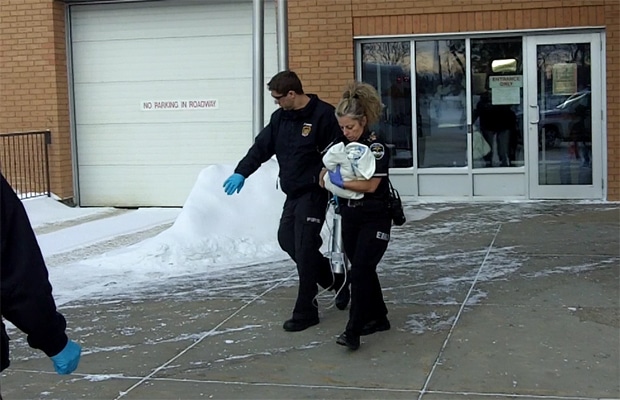 Holy fast birth Batman!  There was excitement at the Saskatoon Provincial Court building after a 25-year-old woman gave birth to a baby at 3pm this afternoon.
The ambulance was called when new mom, Marcy Moosewaypayo realized she was in labour but it didn't have a chance of making the birth.
According to emergency crews, it was fewer than four minutes from the time her water broke until the baby has arrived.
Courthouse deputy sheriff Sheldon Kletzel assisted Marcy with the delivery of her baby boy in the lobby of the courthouse, with deputy sheriff Rebecca Turnbull assisting.
"It was so fast I couldn't believe it," said Becky MacDonald, another witness.
When paramedics arrived, they cut the umbilical cord and transported the pair to the local hospital.  The baby was premature, but there was no word on the gestation or weight. Both mom and baby are, however, said to be in stable condition.
Related Articles:
---