A flight from Chicago headed to Salt Lake City got exciting this evening after a baby decided it was his time to arrive.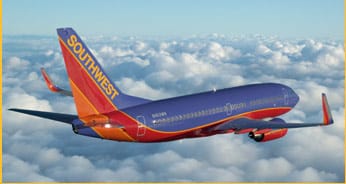 Dr. John Saran, an MDVIP-affiliated internal medicine specialist was napping when his wife heard the pilot's announcement asking if any passengers had medical training. She poked her husband saying, "John, wake up, wake up, you've got to help deliver this baby!"
The mother, who Dr. Saran describes as probably in her 20s, went into labor in the seat right in front of him.
About three nurses assisted the doctor in helping the mother to the tail section of the plane, where she delivered the baby.

The baby "appeared rather quickly, just two or three pushes" in a 10- to 15-minute delivery, he said.

Wrapped in a passenger's blanket, the baby was held by a nurse near a portable oxygen tank but breathed "on his own and appeared healthy," Dr. Saran said, adding that the baby was about 5 pounds and one month early.

"They announced that (we) had a new baby boy aboard, and the passengers all clapped," he said.

The flight was diverted to Denver, where paramedics rushed mom and baby to the Medical Center of Aurora outside Denver. Though the doctor didn't know if this was the mother's first child, he said the baby is going to be adopted.

"I'll remember this for the rest of my life," He said.
How exciting! We hope that the new family gets to meet their baby soon!
Related Articles:
---
[ad]