Babies… they are a blessing but sometimes their timing can be a little questionable. But for one Kentucky mom, gridlock on the highway amplified the baby's untimely arrival forcing her to deliver her first child in the back seat of the family's car! The traffic jam, however, wasn't a result of regular Thursday traffic. President Obama was in Louisville to tour a technology company, and deliver an economic speech – which meant the highway was closed to locals passing through the city.
If you have ever been in the vicinity of the Presidential Motorcade than you know how paralyzing it can be for motorists. Unfortunately this was the exact moment Jessica Brown and her husband, Zakk Satterley's baby decided to make his appearance, and due to backup – there way no way they were able to get to the hospital.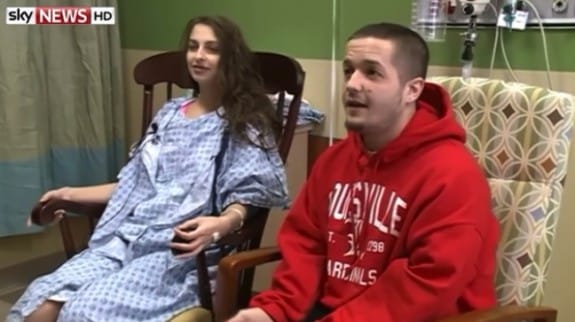 The couple was enroute to the hospital to deliver their first child when traffic came to a halt on the I-65, while the president traveled from the airport to downtown Louisville. Frantic, Zakk called 911, but the paramedics were in the same boat at the couple, and were unable to get through the gridlock to help them.
"I went to a couple of cars and asked if they knew anything about delivering a baby," Zakk told Sky News.
Thankfully, a nurse who happened to be stuck in traffic nearby, helped the woman deliver the baby Arly with the assistance of a 911 emergency operator.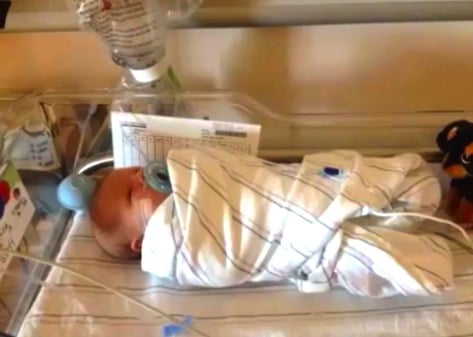 "They said it's a boy, and I said 'yes, is it breathing? Does it have all of its toes?'"
The new mom wasn't happy she had been delayed getting to the hospital.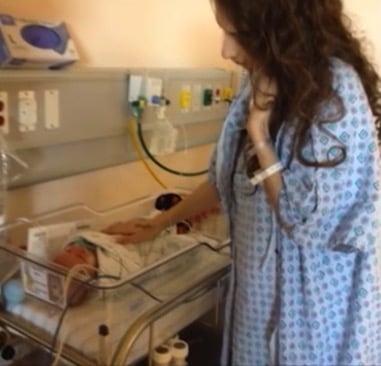 "I don't think it's kind of necessary to shut down the whole city," she said.
"I mean I know he's the president, but there's a lot of people that need to get where they need to go, especially like in my case."
The sliver lining is that everyone is doing well. "I'm a trooper and he's a trooper," Jessica added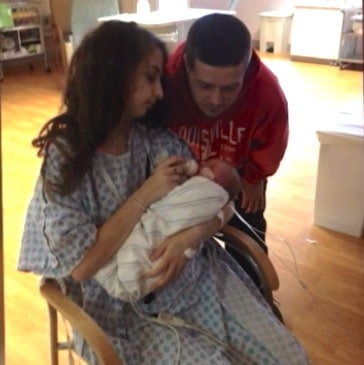 ---
[ad]