On Tuesday Sandra Bullock and her son Louis were joined by a very pregnant Camila Alves McConaughey and her children, Vida and Levi, to watch the Warren Easton Charter High School Marching Band and Drill Team perform in an abandoned grocery store parking lot in New Orleans.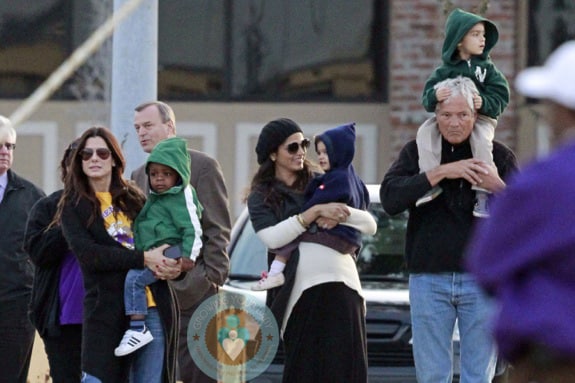 Sandra, who became mom to Louis in 2010, splits her time between Los Angeles, Texas and New Orleans, where Louis was born. The actress and Camila's husband Matt McConaughey, go back more than 15 years when they filmed A Time To Kill together.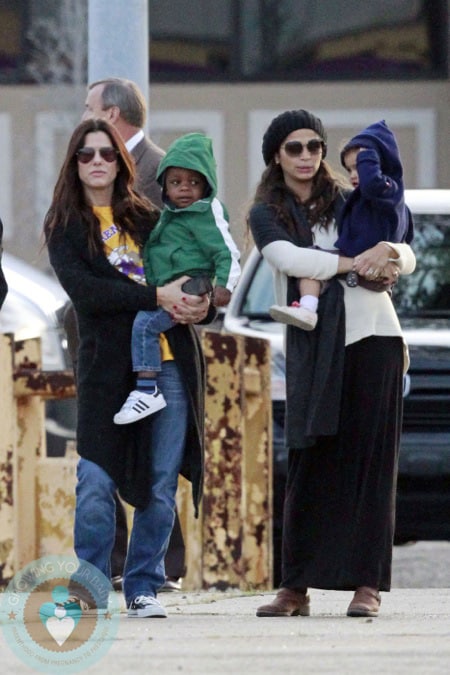 The ladies chatted while watching the band practice. Sandra took turns holding Louis and Levi, while a bodyguard(in black) who often accompanies her, carried the other child.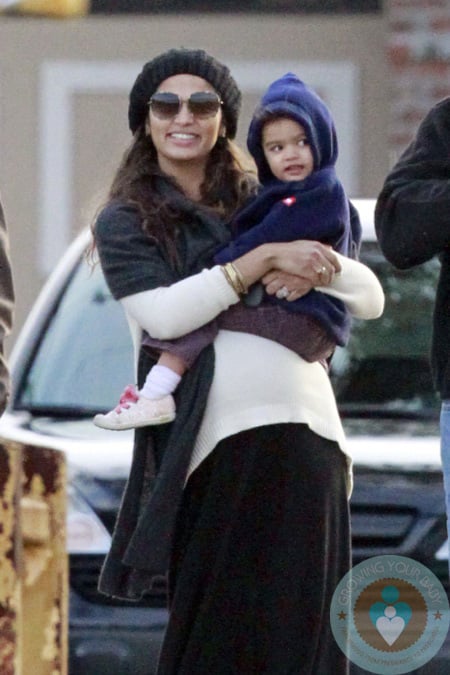 Almost due with her third child, Camila's growing belly was covered by a large sweater that she used to keep herself and the kids warm.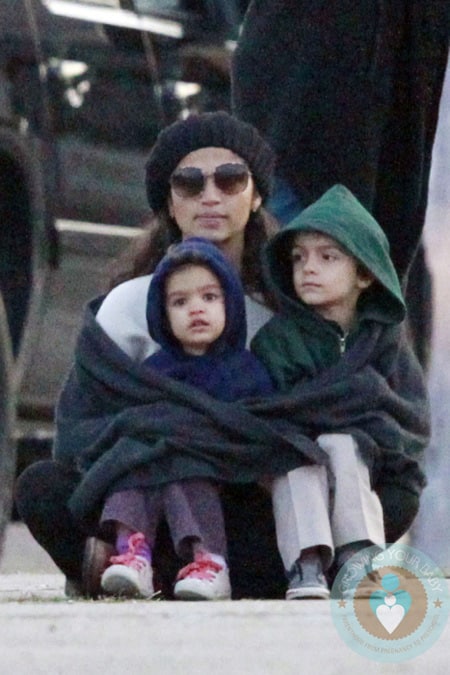 Matthew is currently filming The Dallas Buyers Club in the big easy. Over the last few months he has been fasting to shed 30lbs for the role in which he plays real-life character Ron Woodroof, an electrician given six months to live after he was diagnosed with AIDS.
The ladies must of had a good time because they re-united today for another playdate at City Park Storyland.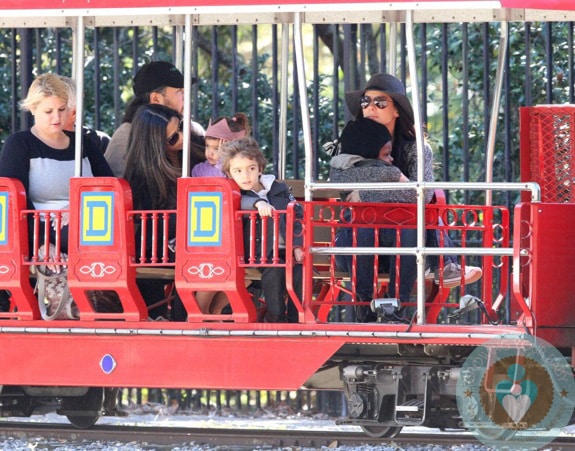 ---
{PACIFIC COAST NEWS}
---