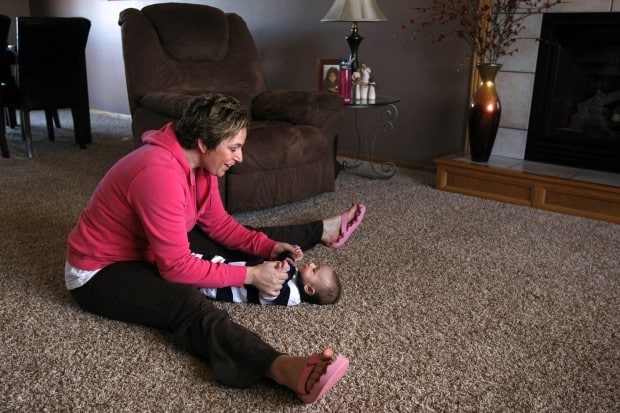 For Paul and Emily Hendry, the bad news came before the good news, but the way the family fought the odds for more than a year and triumphed is a learning lesson for all.
Emily was 33 when she was first diagnosed of cancer in her left breast in 2008. Shortly after she also found that she was pregnant with her third child.
After this, it was just medics, therapy, chemotherapy sessions and tackling pregnancy concerns for the family. When Rapid City surgeon Julie Raymond removed Emily's left breast, she referred her to Dr. Richard L. Theriault in Texas who was the pioneer in developing treatment for pregnant breast cancer patients.
According to Dr. Theriault's research, the placenta acts as a barrier against the chemotherapy, allowing the potent drug to kill the cancer without harming the fetus and this was why the baby was unharmed while Emily went through chemo 12 weeks into pregnancy.
Little Tyree weighing 6 pounds, 13-1/2 ounces arrived into the world on October 9th, a month after his mom finished chemotherapy. After his birth and with ample support from her parents and in-laws, Emily once again began her final phase of 6 weeks radiation which ended December 3rd.
For a mom who battled cancer and pregnancy concerns at the same time, Emily comes out as a very determined, strong and positive person. Even in her ordeal, the things she remembers most are the way strangers came to help her when the family organised a fundraiser walk on a rainy morning.
"The turnout was amazing … and it was a horrible morning," she said, ""People who didn't even know me came out for the cause."
Emily will have another mastectomy performed on her right breast to prevent a second cancer and then will go for the breast reconstruction process. – Atula, Staff Writer
Related Articles:
---
[ad]