A 4-week-old baby is lucky to be alive after she was found stuffed in a Handbag by authorities while 2 women were trying to cross the Morocco-Spanish border.
Both women have now been arrested after the baby was discovered in a zippered bag along with loaves of bread.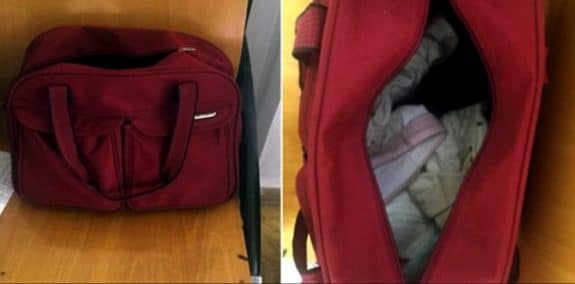 The baby was in such a dire condition when officers found her that she vomited over one of them when she was lifted out the bag.
A police spokesman told the Daily Mail, 'Officers became suspicious when the woman with the bag over her shoulder became nervous and tried to pass it on to her friend.
'The bag was searched and police were very surprised to find the baby wrapped up in a blanket. She was having trouble breathing and immediately vomited when lifted out.
'The baby's mother claimed the father is Spanish. This is being checked out, as well as the DNA match.'
The pair were also traveling with another child, who is believed to be two-years-old. According to authorities, the baby has recovered from the situation and is now in the care of social services.
---
[ad]