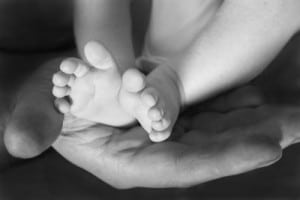 Caring for an infant less than 10 months old is not an easy task for most moms. There are the diaper changes, endless feedings and countless sleepless nights involved. But one mother has been devotedly attending to all the needs of a newborn not for one year but more than two decades by becoming a foster mother to 185 babies.
LeClair Reaves became a mom for the 185th time on Monday when she brought home a boy, full term, born on Easter in a West Texas hospital. At home she named him Cory, following her old tradition of naming the babies in alphabetical order and never using a name twice.
63 year old LeClair is a licensed foster mother in San Antonio and has been welcoming little babies into her home since 1990. She calls herself their 'middle mom' until the baby is adopted by a family.
"It's my passion," she says. "When it's a passion, it's not hard."
LeClair's home is one of 10,167 foster homes in Texas but unlike many other foster parents she does not take older children who are victims of abuse or neglect. She also has not adopted a child. She takes care of only newborns, less than ten months old and does everything a mom does for the baby until he or she can find a permanent home.
Janus Couve, executive director of Adoption Affiliates, a private nonprofit agency with which Reaves has a contract says that LeClair has possibly cared for more children than most foster parents.
"She's always willing to take in a child," Couve said. "She'll take two if she needs to."
The babies are under her care until the rights of the birth parents are terminated and the baby finds a new family. This may take a single night or even months.
LeClair says that caring for babies has always been a part of her life. She said that as a teenager, she "would practically rather baby-sit than go out on a date."
Becoming a mother to her son at the age of 18 and then to her daughter 5 years later, she also says that she got used to the responsibilities of a mother at a very young age.
"Caring for babies was just natural to me," she said.
When her children grew up she opened her home and her heart to caring for foster babies. She says that initially it was difficult parting with them, but with time her feelings changed.
"I still have the need to nurture," she said. "But there comes a point when you realize, this really isn't about me. This is about taking care of their needs, then letting this child go. But it took me awhile to get there."
She also says that when people sometimes ask her how she can care for the child without being attached to him, she answers that she can't. She has to get attached and love the child. But her reward is when the baby finally becomes part of a new permanent family.
"You get happy because they're going to get to take their baby home," she said. "Once you see the other end of it, you're fulfilled."
She also says that what makes her feel truly blessed is when she feels the tiny little body of a baby safely cuddled up in her arms.
"To me, there's nothing better than to feel a little baby that nuzzles into your neck for comfort," she said. "I always knew if I ever wrote a book, what I would call my book is 'God on My Shoulder.' Because that's how I feel."
But being a foster parent is not as easy as LeClair makes it sound.
"You're not getting any sleep," she said. "I don't know when I'm going to eat dinner. I take a shower whenever I get a chance."
The adoption agency pays for the babies' medical care and prescriptions and LeClair can procure formula through a federally funded nutrition program. She receives $30 a day to cover expenses but she clarifies that money does not matter.
"People that stay in fostering aren't doing it for the money," she said. "They're doing it because there's a need."
Although LeClair has learnt to say happy goodbyes to the baby when they leave, she still remembers them all and maintains a computer record of each baby she cared for.
Recognizing one of the first baby girls she looked after in an album she says, "She was a beautiful baby, and she's really grown up into a beautiful young woman."
There are others too she remembers too well.
"Ian was a high-maintenance baby from Harlingen, she recalls; he had tested positive for drugs at birth. Robert resembled his adoptive parents more than their biological children did. Then there were the twin girls: "The spitter" who had terrible reflux and was on an apnea monitor and "the all-night partier" who didn't like going to bed."
Some babies have been able to keep touch with her even after leaving her home. There are the regular Christmas cards, photographs and reunions with some. However there are also a few she has never seen again after they left her home.
She remembers one infant in particular who stayed for a period of five months, the longest with her.
"I've heard nothing from them," she said. "And a part of me still is like, that's really sad. Don't they realize that I loved her too?"
Being a parent to so many infants, LeClair is now so in tune with a babies needs that someone even told her that she handled babies like a mechanic. But she is an immensely popular foster parent.
Couves says that many adoptive parents specifically ask for her.
"They say, 'Can we get LeClair if she's available?'" Couve said. "She provides excellent care and nurturing and love to the babies and provides such a safe, loving environment until they need to move on."
LeClair also sometimes meets the birth parents and the adoptive parents.
One such adoptive parent Debra McEwen who spent hours at LeClair's home before adopting their son Jordan, says that it is thanks to her that she learnt how to be a good parent.
"She told us, 'This is his schedule. Now it's time to feed him, and this is how you do it. This cry means this. This is what his burp sounds like,'" she said. "We came home with instructions with his feeding schedule. I would call her for a couple of weeks after. 'Jordan did this, what does it mean?' She knew my son from the top of his head to the bottom of his toes. She cares for them like they're her very own."
For most adoptive parents LeClair is like a god send voice who already knows everything about their baby and is ready to make it easier for them to bond with the infant. This 'middle mom' is always around to make life comfortable for the tiny little angels that need mother's attention the most.
---
[ad]