A very pregnant Leona Lewis was photographed out running errands in Los Angeles on Thursday, April 21st, 2022.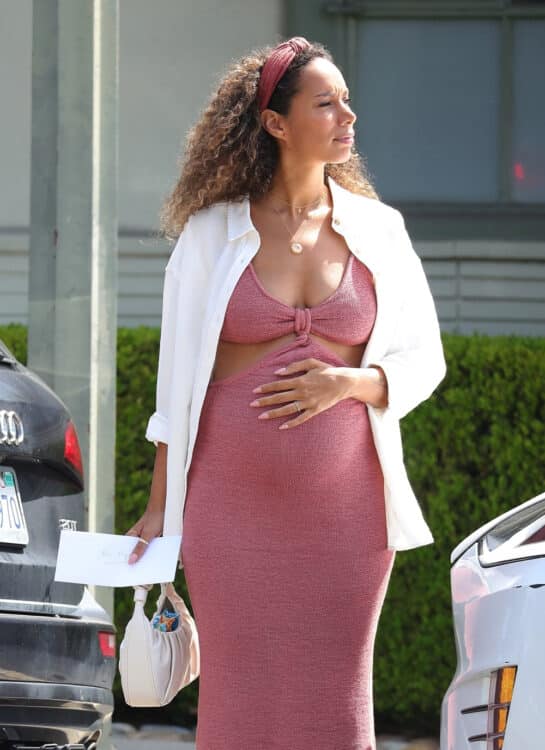 The singer must be planning to travel as she walked out of her visit to an office carrying an envelope reading "For flying".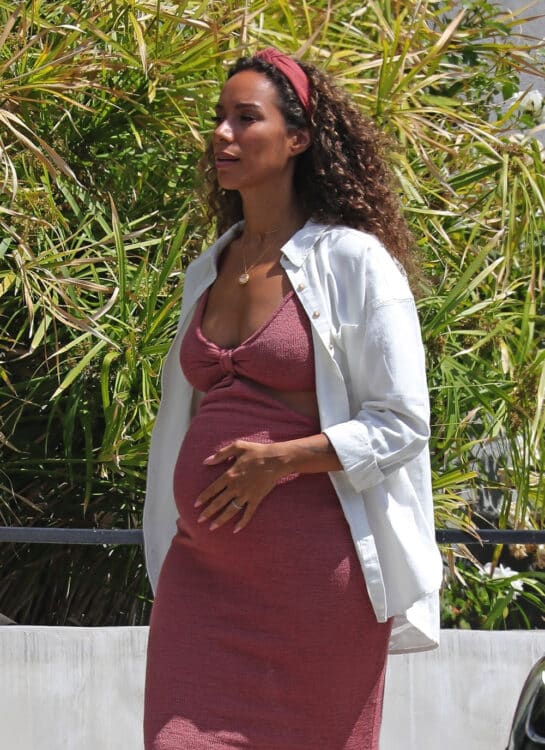 Leona revealed she was expecting her first child with husband Dennis Jauch in March.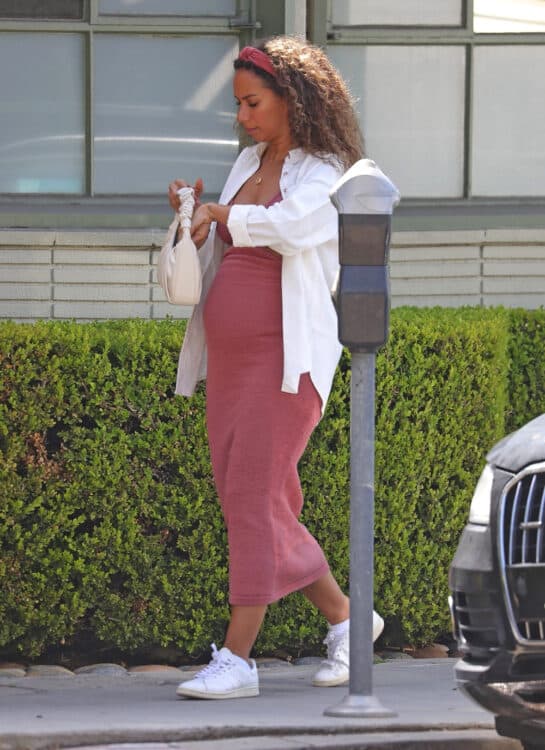 The baby is due this Summer, but the couple waited to announce until Leona was in her third trimester. This is likely due to the fact that she had a tough time at the beginning of her pregnancy.
On Instagram she wrote:
"I had a really challenging first trimester, I'll share more at some point for anyone who is going through the same. But I was severely ill and unable to leave the house. So promised myself when I could get out I would spend more time in nature ?? she's truly healing x"
The mom-to-be looked beautiful in a pink knitted dress that she paired with a white button-down shirt, a matching hairband, and sneakers. We hope that she is past her rough spell and able to enjoy the rest of her pregnancy.
{BACKGRID}