Milla Jovovich was beautiful in a white Saint Laurent above the knee dress as she walked the red carpet for the premiere of her movie Cymbeline at the 2014 Venice International Film Festival on Wednesday.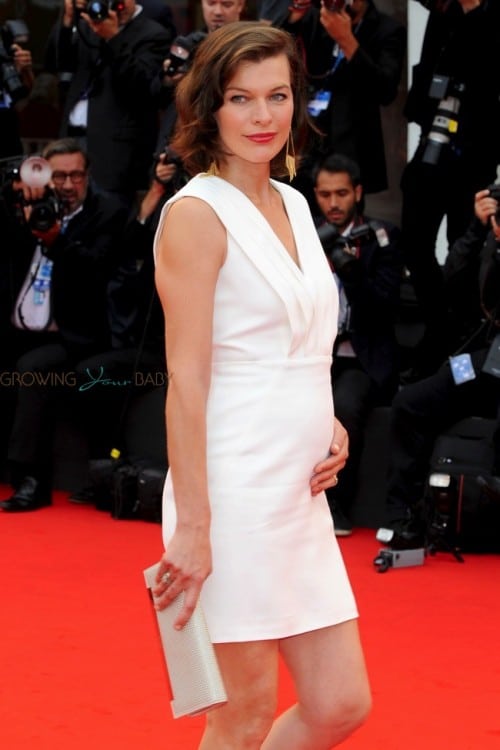 Just a couple months along with her second child her growing belly peeked through her dress as she posed for the photographers.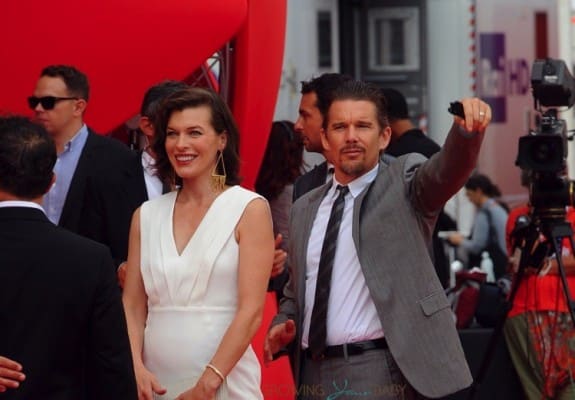 A couple weeks ago Milla revealed that the next Resident Evil film would be delayed while she prepared for her new baby with husband Paul W. S. Anderson.
"After a lot of discussion, we thought it would be in everyone's best interest to wait till the baby is born before we set out to try and tackle an RE movie. Between the stunt work and what will become my ever-expanding belly, we didn't think pregnancy and zombie killing are the best combo! Lol! I imagine the only thing I'll be killing in the near future is an endless supply of cupcakes. Yikes…"
When the new baby arrives they will join Paul and Milla's daughter Ever Gabo Anderson.
{wenn & AKMGSI}
---