A pregnant Petra Ecclestone was joined by friends and family at Giorgio Baldi in Santa Monica on Sunday night to celebrate her 24th birthday.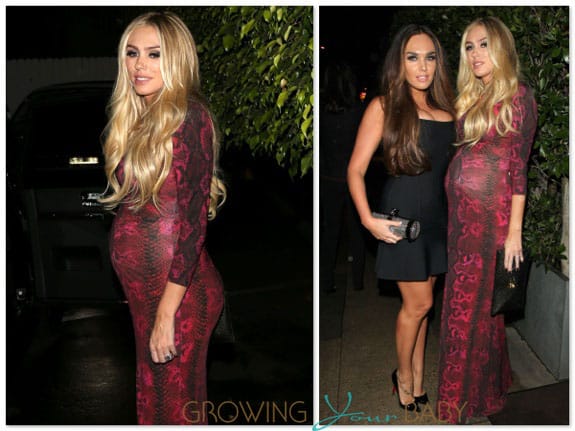 The mom-to-be was radiant in a red snakeskin dress that hugged her growing belly.  Normally aloof with the paparazzi, Petra stopped outside of the restaurant to pose with her sister Tamara.
The surprise party had a special guest.  Tamara tweeted a photo of Bruno Mars saying,
Sickest performance live very talented man thanks for making Petras birthday so special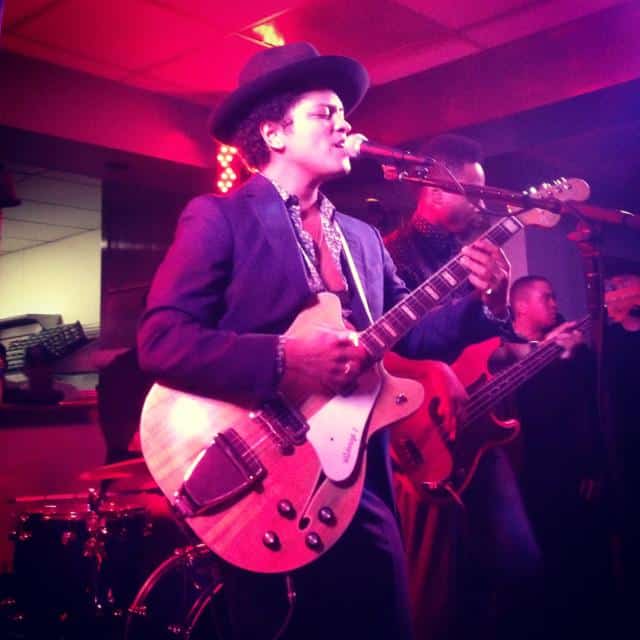 Daughters of Formula One racing President & CEO, Bernie Ecclestone, the girls are well known in the UK, but relatively new to the North America.  Petra turned heads in July 2011, however, when she purchased 'The Manor' from Candy Spelling for $85 million.
In an interview last year, Petra told the Telegraph she wanted a large family.
 'I definitely want three or four children before I'm 30. I think I keep buying dogs to replace children.
Despite it's massive size with 123 rooms and 56,000 square feet, Petra says The Manor is quaint,
'But I saw a lot of houses and so many were like museums. This one is quite cosy – it's a real family house.'
Perfect for as many children the couple plans to have, the house has a screening room, gym, bowling alley, three rooms for wrapping presents, a tennis court, and a pool. It also has parking for 100 vehicles!

---
[ad]