Vanessa Lachey (Minnillo) showed off her growing belly as she picked up her dog Wookie from the pet spa on Monday.(June 18)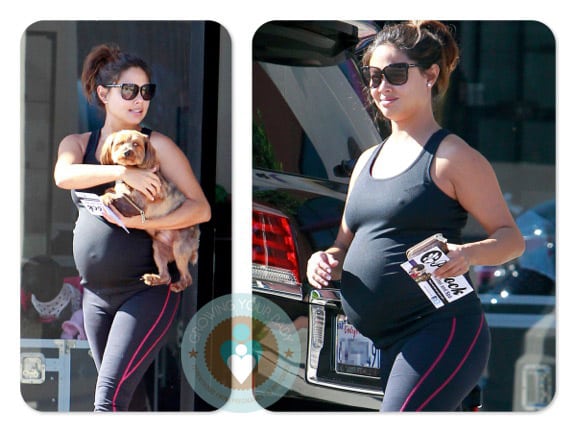 The mom-to-be has been really active on twitter connecting with other moms about their pregnancies and every Monday she hosts a chat called Maternity Monday. Yesterday she asked her followers to show off their growing bellies.
"Let's embrace our changing bodies!, " Vanessa tweeted "Show me ur bump & I'll show u mine! Let's get creative!"
After quite a few of her followers tweeted their bellies, the actress shared a gorgeous picture Nick, her husband took of her by the pool.
Thanks for sharing all your Beautiful baby bumps & embracing your bodies! As promised, here's one @NickSLachey took.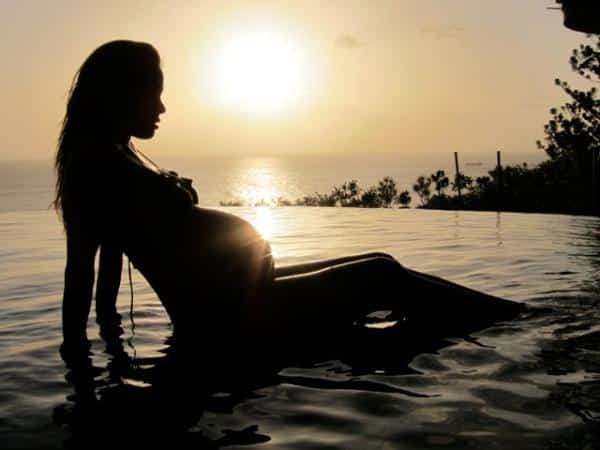 The picture was taken when Nick and Vanessa visited Jade Mountain in St. Lucia in May.
The couple are due to expect their first child this Fall.
---
{PACIFIC COAST NEWS}
---