We have written about babies who have arrived on planes, trains and in automobiles and even on the front lawn but never at a concert!
When Heidi Wesson went off to the Glastonbury Festival on Saturday her mom Sandra warned her to not go because she might go into labour. It wasn't a concern for the mom-to-be, however, as she was only 8 months along and her previous children were both term babies.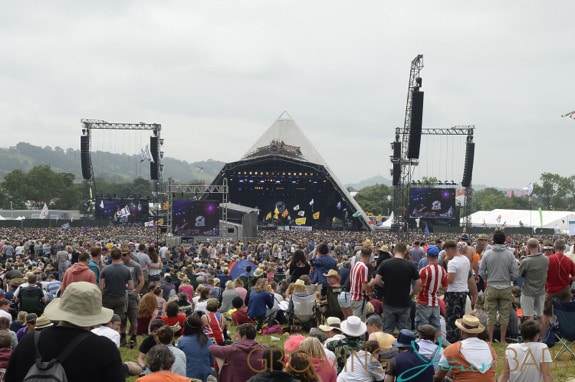 It appears that Mick Jagger is just as magical with the babies as he is with the ladies because not long after his performance Heidi went into labour and gave birth at 3am on Sunday morning at the medical centre on site at Glastonbury.
And as unique as the venue was, the not yet named baby was not the first. Last night a spokesman for Glastonbury said,
'We'd like to send our congratulations to the family. We look forward to welcoming them back in future years.

'We've had babies born here that are now grown-ups. They still come every year. That's a beautiful thing.'
After news spread about the surprise delivery, Heidi wrote on Facebook
'Thanks to everyone for looking after us. We are over the moon and a little shattered 😉 xxx ps: sorry for interrupting your night off Nana bloody love you xxx.'
The new baby will join the couple's daughter Eadie, 11 months and Heidi's son Connor, 10 from a previous relationship.
---
[ad]