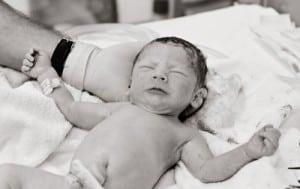 Expectant Mothers in South Korea are waiting anxiously for their babies to be born on the 11th day of the 11th month of the year 2011, for they believe that this will ensure a unique lifelong identity of 111111 for their children. The pressure is so great, that many expectant parents are even ready to forgo giving birth naturally to have a caesarean section on the significant date.
When they are born the residents of Korea are given a unique Korean Resident Registration Number that serves as their lifelong identity number. This 13 digit code uses the date of birth of every individual as the first 6 numbers. Hence, the urge of pregnant moms to deliver on 11.11.11 so that their child gets a lifelong registration number that begins with 111111.
Hospitals have been flooded with requests for C-sections for Nov. 11 and trends show there is a 20 percent rise in the number of birth requests on this particular day than last year.
Some expectant mothers have even gone to the extent to pre-pone their delivery and ask for a C-section to ensure that their baby has a special date mentioned on the birth certificate and a series of ones to begin the registration number.
"There's always people with due dates in January who want to deliver on the first of the month, but this seems more unusual — trying to set delivery so they can have the ID number 111111," a staffer at a maternity clinic said.
Nov. 11 is also celebrated as Sweetest Day or Peppero Day in South Korea, which is similar to St. Valentine's day. It was named after the Korean snack peppero which is a chocolate dipped cookie snack and it is said that the dates 11/11 resemble the peppero.
Hospitals in India too have also been overwhelmed by the demands from many parents asking for a C-section on Nov. 11. In India astrological factors and these auspicious dates decide many occasions like wedding dates, business launches etc. It is therefore, a belief among pregnant women that they would be ensuring a life filled with good fortune if their babies are delivered on a date that falls once in centuries.
According to Dr Madhu Goel, gynaecologist at New Delhi's Rockland Hospital ,"We had many requests from expecting mothers, who wanted to deliver their babies on 11/11/11 as they consider it to be an auspicious day."

She also adds, "There are cases who were expecting babies this week and now will be purposefully delivering on 11/11/11," she said.
The doctor says that while some cases have been rejected on health grounds, there are still quite a few deliveries scheduled for Nov. 11
There have been many studies conducted all over the world that prove that a fetus benefits best when he is inside his mother's womb for as long as possible. The complications that may arise from a C-section, risking the mothers as well as child's life are also known. Rather than giving so much significance to the date, it would have been better if parents were more concerned about birth of their baby on any day as long as he was fit and healthy.
Related Articles:
---
[ad]