As we have seen over the years babies rarely wait for the right place and time.  That sentiment couldn't have been more true on Thursday when a couple realized they weren't going to make it to the hospital.
CBC news reports that just before 3 a.m. on Christmas morning, a man frantically flagged down a patrol car and asked for help as his wife was about to give birth.
The officers helped the woman deliver her baby, who was just 32 weeks gestation, in the family's car.  The preemie and the new mom were transferred by ambulance shortly after the delivery.  A police escort ensured the new dad, and the couple's 4-year-old son arrived at the Sacré-Coeur Hospital quickly to join the pair.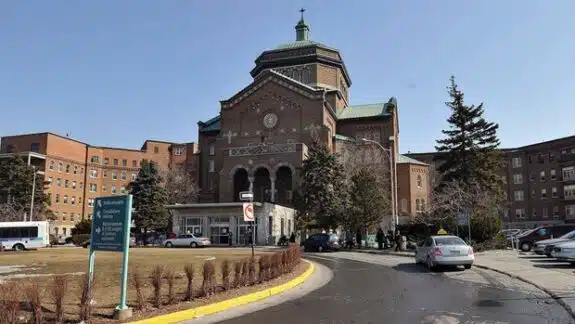 A few hours later Const. Jean-Pierre Brabant stopped by the hospital with stuffed bears for the big brother and the new addition.
Delivering babies isn't common fare for police officers, but being part of a Christmas delivery was something the officers were more than happy to do so.
Both mother and baby are reportedly doing well.
---