Morena Baccarin was cute in a pink belly hugging dress on Wednesday as she made the media rounds in New York City to promote her new movie 'Deadpool'.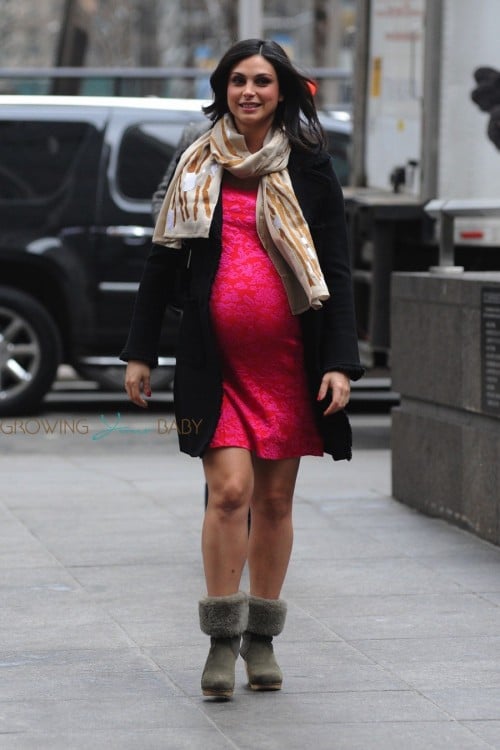 Due very soon, she recently told E! News that she just wanted to baby to arrive.
"[I feel] like crap, like I want to just sleep all day and not be in a dress all day and heels," she told E! News. "My water could break right now."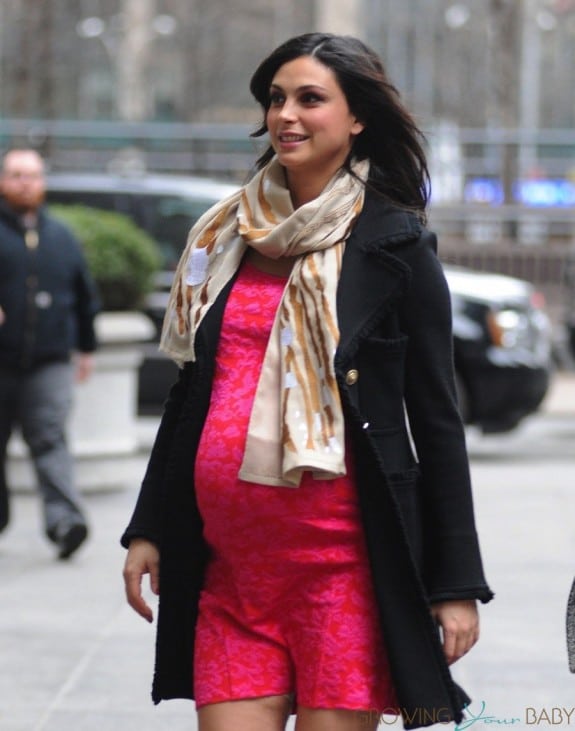 But she definitely hasn't slowed down in her last few weeks of pregnancy.  Morena has been busy filming the second series of Gotham. It's been tricky for producers,
"But they're not changing any storylines for me or doing anything different," says the actress.
The new baby will be Morena's second child – first with her boyfriend Ben McKenzie. The actress is already mom to two-year-old son, Julius, with her estranged husband Austin Chick.
{INFPHOTO.COM}
---
[ad]