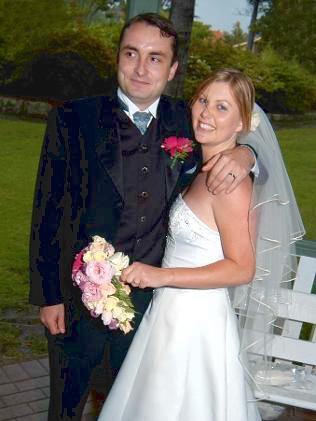 Even as mothers around the world give birth to a baby every second and lay their eyes on the new found treasure of their life, a mother in Australia, is devoid of any special affection for her child, or can even recognize the baby daughter as her own because of Alzheimer's disease.
Rebecca Doig, a 31 year old suffers from a rare condition of Alzheimer's disease which is slowly but surely taking away her memory from her. Rebecca is believed to be one of the youngest persons to be detected of the disease.
She was pregnant while she went through scans to investigate her memory loss in August last year and even as she gave birth to her baby girl Emily Rebecca in a Sydney Hospital, she was barely able to understand that she was now a mother.
Rebecca's husband Scott who has been going through all the turmoil describes his baby as perfect but knows that the road ahead is going to be difficult. Rebecca has also been denied a disability pension which only adds to his woes.
He says, "She went from being an independent, outgoing and bright young woman to someone who doesn't recognise her own newborn daughter.We take every day as it comes because there's not a lot we can do about it. I have a wife and now a little girl to look after."
According to doctors, Rebecca is the first person to be found with this particular strain of the disease and also the first women to give birth at such an advanced stage. Thankfully, the baby has been tested and it has been assured that she does not carry the defective PSEN1 gene. – Atula, Staff Writer
---