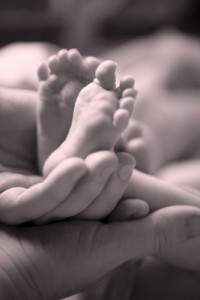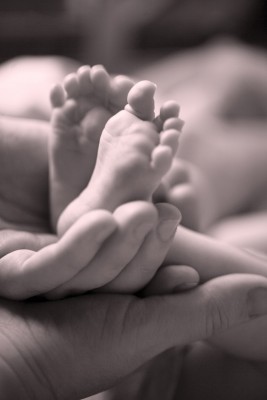 Expectant mother Margarita was having contractions "first every four minutes, then every three," so she did exactly what she was told to do: she went to the hospital. But her visit to the Hospital Virxe da Xunqueira in the town of Cee, La Coruna, wouldn't go quite like it should have. And, as a result, Margarita ended up delivering in a way she'd never expected.
According to Margarita, the hospital staff sent her home, despite her regular contractions, telling her that she wasn't in labor. Since she and her partner, Manuel, live a ways away from the hospital and it was already 9pm, the couple opted to stay at a nearby hotel rather than travel back to Merexo that night.
"I realized we weren't going to make it very far," Margarita told Regional Daily La Voz de Galicia.
Margarita was right.
Just two hours later, Margarita delivered her baby inside her hotel room at the nearby Hotel Insua. After calling the hospital, the couple was told that an ambulance would not arrive for 25 minutes, despite the fact that the hospital was just a few hundred meters away.
Thankfully, everything turned out okay. Proud dad, Manuel, says he's a bit on edge after 'two days with no sleep," but says he's keeping a sense of humor about the entire circumstance. The baby, weighing 2.78kg, was reported to be healthy. And Margarita, a 35-year-old mother to two other children, said she's doing fine, other than being "tired."
Best of all, Margarita, Manuel, and brand new baby, Marina, have been offered free stay at the hospital on Marina's first birthday "because it's not every day that something like this happens," hotel owner Pilar Insua told Regional Daily La Voz de Galicia. The hotel staff, which was unaware of the events transpiring in hotel room 216 until the ambulance and doctors arrived, also sent flowers to mom and baby Marina, who are now at the nearby hospital, recovering.
Related Articles:
---
[ad]