Tamara Ecclestone became a mom for the first time when she gave birth to her daughter Sophia, earlier this month. The 29-year-old glowing mom, and heiress now says that it is the best thing she had experienced in her life.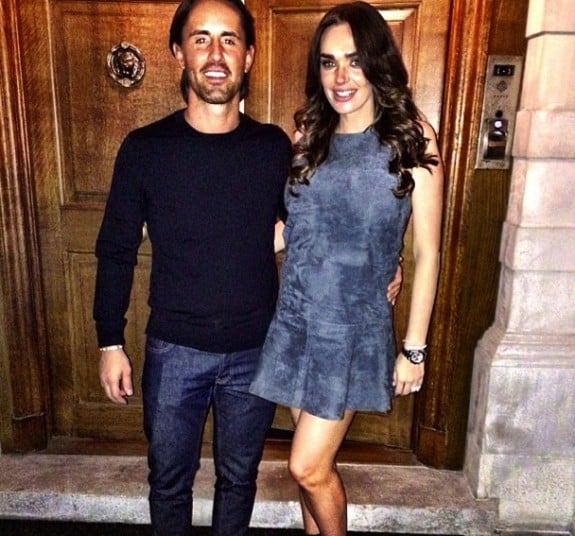 The socialtite and her husband Jay Rutland welcomes baby girl Sophia on March 17 and posing with the newborn in this week's edition of Hello! Magazine she says,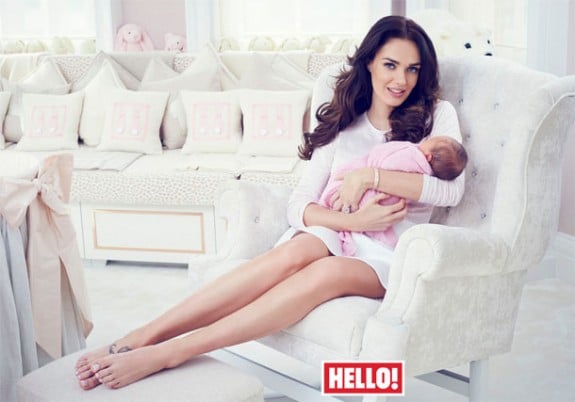 'Motherhood is the best thing that's ever happened to me, and I'm enjoying every minute of it. I knew I would love it – I just didn't know how much. I feel born to be a mother."
She adds that her daughter has changed her world in an amazing way.
'Although I've always wanted children, I've never felt that intensely before. But Sophia has turned my world upside down in an amazing way and I've never been happier. Having my own family with Jay is just perfect.'
The daughter of Formula One mogul Bernie Ecclestone says though that she was terrified during Sophia's birth. She had feared like any other first time mom that the baby might not cry as she was born.
'When Sophia let out a cry straight away, I was so relieved. My greatest fear was that we wouldn't hear anything. I held her first and it was such an amazing feeling. Jay and I had wondered what she would look like and she was absolutely perfect. She was born with loads of dark hair, like us both, and stunning blue eyes,' says Tamara.
Just a few days old the little girl has already had a taste of the high flying life her parents lead and has already been issued her first passport.
She added to Hello!,'When we had her passport photo taken – she'll be travelling abroad a lot with us when she's older – her eyes were wide open.'
Sophia's birth was announced to the world just hours after her arrival when Jay and Tamara uploaded a picture of the mother and baby onto the former reality star's Instagram page.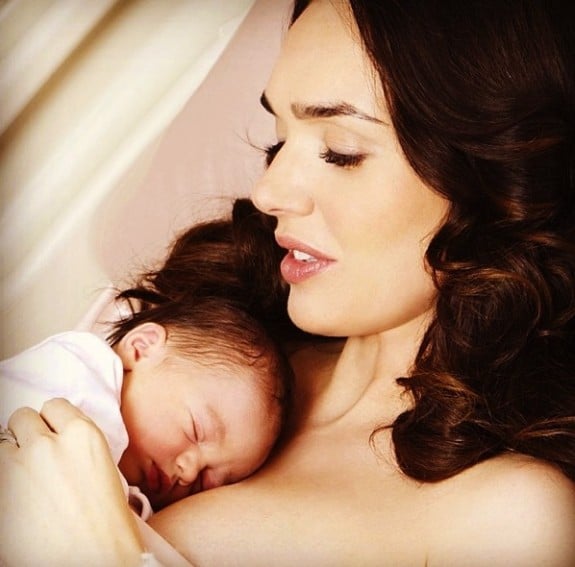 The caption read,
'Welcome to the world Sophia, our beautiful baby girl, born yesterday 6lb 9oz. Proudest day of our lives, never felt love like this. X.'
Earlier in September last year the young heiress had announced her pregnancy three months after she married former Pacific Continental broker Jay on the French Riviera.
She said she got pregnant just after her honeymoon and it was a pleasant surprise for both.
'I was shocked that it happened so quickly – not that it happened because it was what we wanted. Like everything about our relationship it's been very quick, it's been amazing.'
Wishing this mom more happiness ahead, as she discovers all the joys of motherhood coming her way with a growing daughter.
---
[ad]