Netherlands-based modern gear company Mutsy has introduced the Mutsy Duoseat, a front and rear seating unit that can be used with their popular Mutsy 4Rider stroller chassis.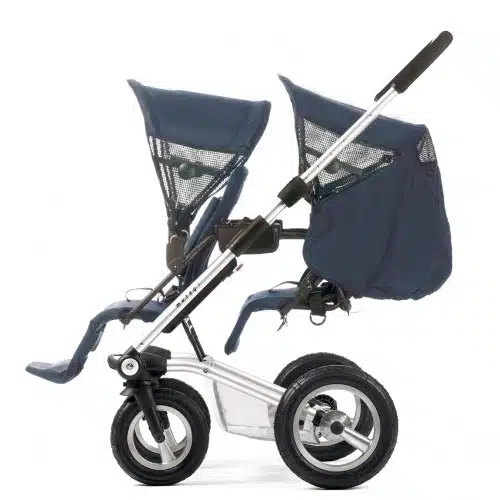 Mutsy's solution for parents with two young children (mom can now use her 4Rider chassis even after the arrival of a new member in the family!), the Duoseat is a special insert with two seats that can be combined with the 4Rider stroller chassis. The Duoseat's compact styling offers the benefit of being able to transport two children without the hindrance of a double-width stroller. The seat allows for easy turning in tight places and full access even through the narrowest of doors.
The front seat is suitable for children 6 months and older. The rear seat, suitable from birth, can be placed in 4 positions, including a reclined position for the baby. Each seat unit has its own hood and the Duoseat offers great stability, safety, and comfort for its little passengers.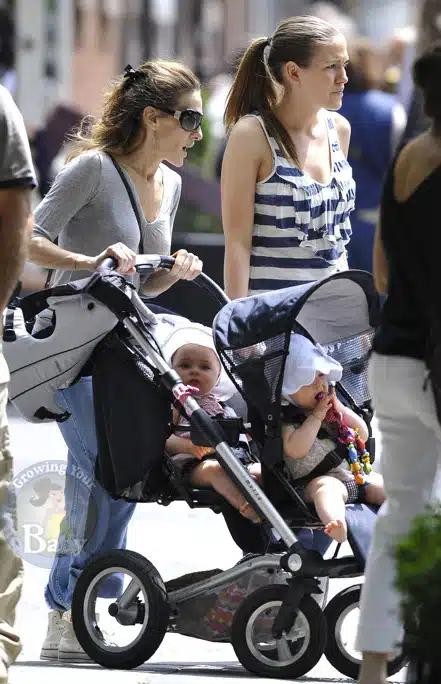 Available in the Navy, the Mutsy Duoseat has a recommended retail of $199 (chassis not included). The Duoseat/Chassis combination has a recommended retail of $599.
Trendsetting mom Sarah Jessica Parker was the first to be spotted using the Duoseat!
Related Articles: