For more than 30 years My Little Pony has been a staple with little fans all over the world. Now in its 4th Generation, the brand has debuted a palace filled with the magic of friendship!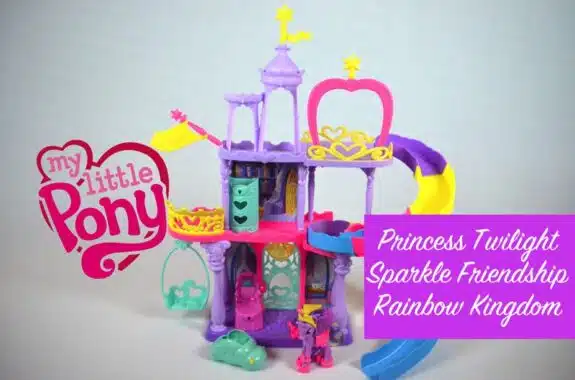 The Princess Twilight Sparkle Friendship Rainbow Kingdom offers 3 floors of play for kids looking to re-create scenes from the TV show or make new ones up!  VIDEO Below.
Out of the box the set snaps together easily with no tools required. It includes a special edition Princess Twilight Sparkle pony, a cloud car, a skirt, 4 shoes, a tiara,  a bracelet, a closet, vanity, book, key, hanger and instructions.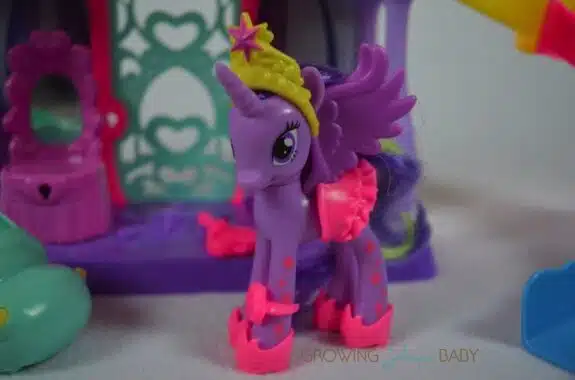 On the main floor there is an entrance, complete with a chandelier, a locked gate and a swing for the ponies to ride on.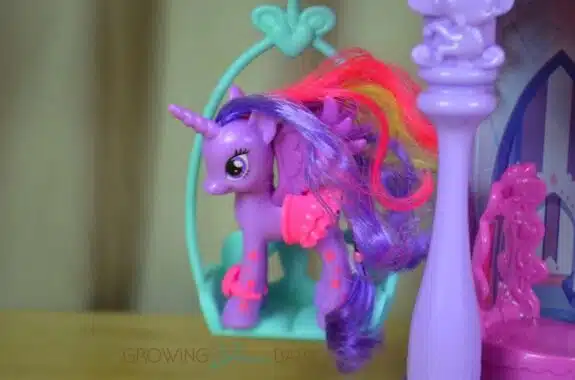 On the second floor the kingdom has a library, a balcony and a wardrobe for the Princess to keep her clothes in.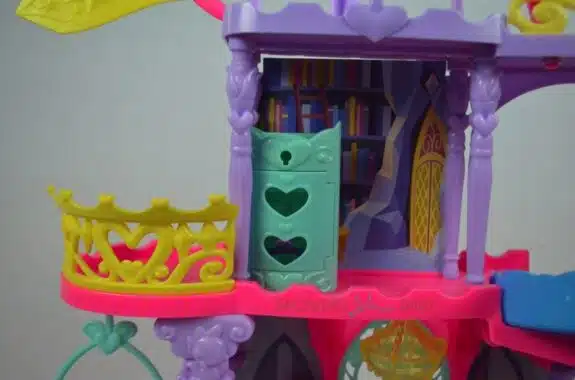 The most fun, however, happens on the top floor where kids can pop their ponies into the cloud car and have them roll down the slide.  In order for Princess Twilight Sparkle to ride on both the swing and in the car she has to remove her shoes as there is a notch in each accessory that attaches to her foot so she stays in place.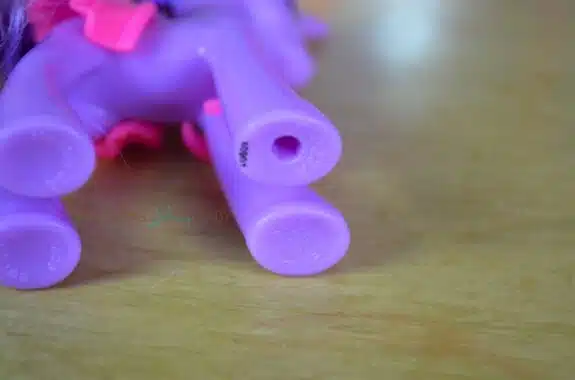 But once in the car she can go down the slide or drive around the kingdom.
Also included with the set is a secret key to unlock the kingdom's magic! Kids can use the special key to unlock fun and exciting accessories in surprise hiding spots around the castle.
We have put together a video to show off some of the great features of Princess Twilight Sparkle's Friendship Rainbow Kingdom.  Please check it out below:
---