It seems to be the thing to do now. Get pregnant and then do the 'Demi' on the cover of a major magazine. Britney Spears did it while pregnant with Jayden and now Mylene Klass is following suit.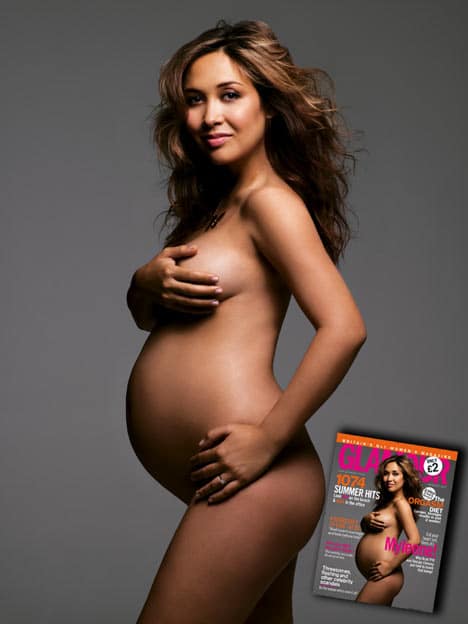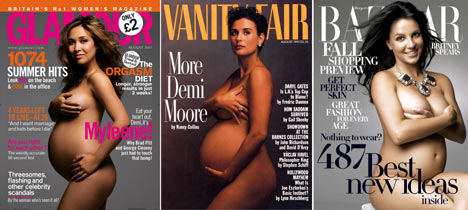 Miss Klass, 29, who was a swimwear-clad contestant on I'm A Celebrity . . . Get Me Out Of Here!, appears naked with the exception of an engagement ring and gold butterfly-design necklace on the cover of the latest edition of Glamour magazine.
In the accompanying interview Miss Klass, the new face of Marks & Spencer, describes how she and her fiance Graham Quinn – a former bodyguard from her Hear'Say days – are preparing for the arrival of their baby girl, who is due in August.
"Last week I cleared a rail of my wardrobe and we went out and bought little pink outfits for the baby," she said. "I let Graham choose the first one because I thought it was an important bonding step – his daughter's first outfit."
She looks great. If my body looked that good, I'd pose nude while pregnant for a cover shot as well!!
Related Articles:
Penny Lancaster and Myleene Klass Get The Race Started
Myleene Klass At Live Earth
Myleene Klass: Elegant and Classic
---
[ad]