Octo Mom Nadya Suleman has been dumped by her publicist – again.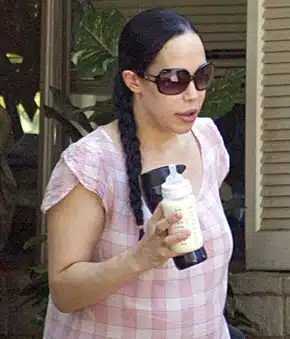 Victor Munoz tells Usmagazine.com that he quit as Suleman's rep Friday night.
"It just got to be too much," he says. "It's pretty much a free for all over there right now. They are freaking out right now.

"Not to sound arrogant, but those people depended on me for everything," he continues. "You have no idea what I've had to do for these people.

"Nadya got real greedy. This woman is nuts," he adds. "This I can say: what ultimately destroyed the business arrangement was personal reasons."
The outspoken rep, who plans to meet with his lawyers Monday to go over the terms of his contract and confidentiality clause, did not go into further detail.
I guess the bigger issue here is if some guy who just met this woman 2 weeks ago thinks she's nuts. What kind of mom could she possibly be?
---