The nano Nitro is a micro robotic hexbug that once switched on, will scamper its way through the tunnels and ramps of the Slingshot playset.

This set comes with 48 pieces and 2 nano Nitro bugs. The ramps, tunnels, roads and common areas can all be built together in infinite configurations.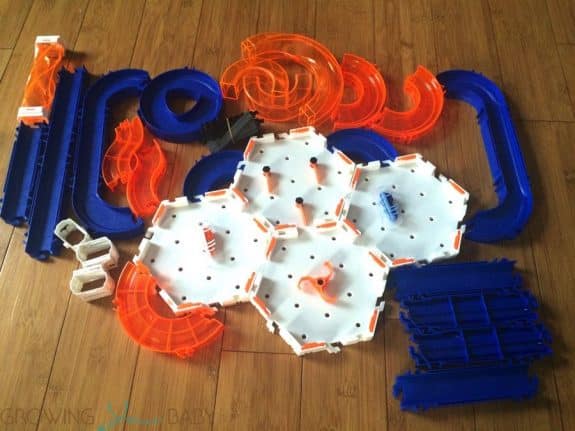 All of the pieces snap together easily to create a cool habitat for the bugs to navigate through. My kids loved watching the bugs bounce off each other and then skitter down the tunnel and to the next level.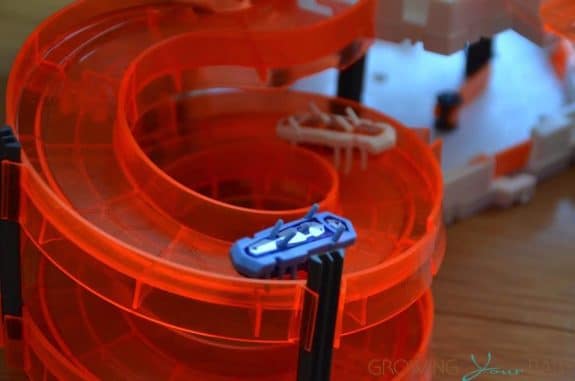 If the bugs do happen to both end up in the same tunnel, they are able to squeeze by each other.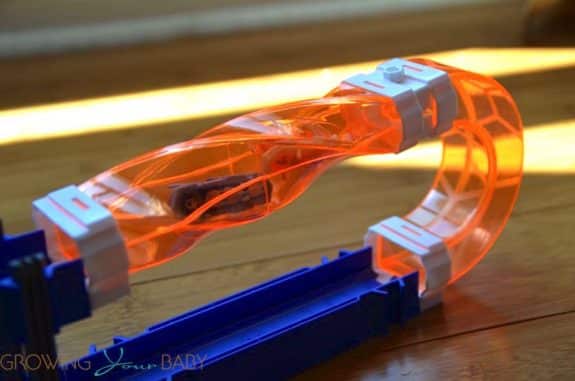 They are also able to scoot upside down and can right themselves if they happen to tip over.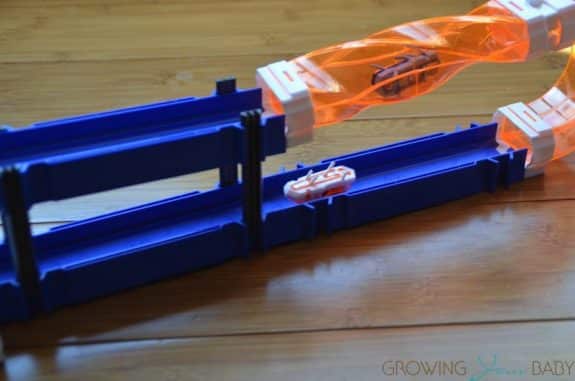 Hexbug also sells a smaller set, the nano Nitro Habitat Set, that kids can add to the slingshot set to create a bigger, crazier habitat for their bugs!
---
[ad]