A pregnant Natalie Portman was spotted out for a walk with boyfriend Benjamin Millepied in New York City yesterday.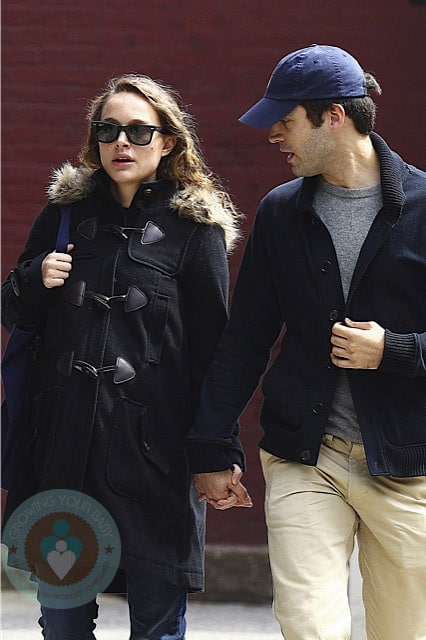 As the actress heads into the home stretch she recently revealed that she has scrapped her vegan diet so that she enjoy some sweets while she's pregnant.
"I actually went back to being vegetarian when I became pregnant," Natalie said in an interview with an Atlanta radio station. Vegans take vegetarianism one step further by avoiding all products that originate from animals — such as eggs and dairy — not just meat.

"I was listening to my body to have eggs and dairy and that sort of stuff," the Oscar-winning actress said.

She acknowledged that it is possible to have a healthy vegan pregnancy, but added, "If you're not eating eggs, then you can't have cookies or cake from regular bakeries, which can become a problem when that's all you want to eat."
The couple are also not finding out the sex of their child.
"People can say a lot of things and they have a 50 percent chance of being right," she said. "I'm Jewish and I think in Judaism, there's a lot of superstition around not doing too much before the baby comes."
The new baby, which is the first for both, is due this Summer.
---
Related Articles:
{FAME & PACIFIC COAST NEWS}

---