While dressed in a beautiful off-the-shoulder purple gown by Rodarte, a glowing Natalie Portman walked the red carpet at the Kodak Theater ahead of the 83rd Annual Academy Awards.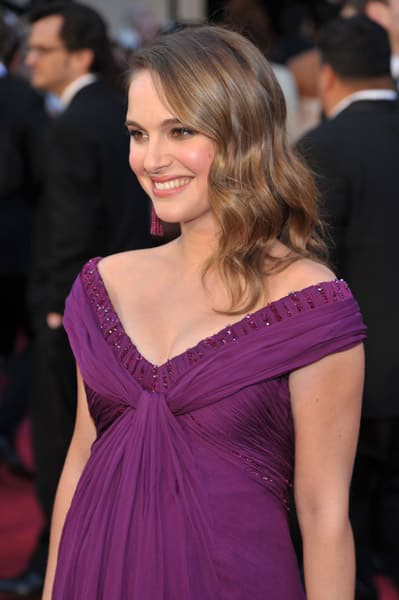 The actress didn't surprise many when she won the Oscar for Best Actress for her role of Nina in Darren Aronofsky's Black Swan.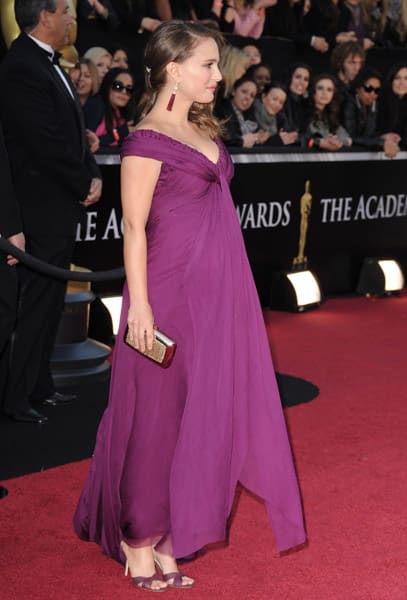 On Saturday night, she won the award in the same category at the Independent Spirit Awards. During her tear filled acceptance speech at tonight's event, the mom-to-be thanked her parents, who attended the event, and her fiancé, Benjamin Milliepied. He helped her to the stage when she won her award tonight.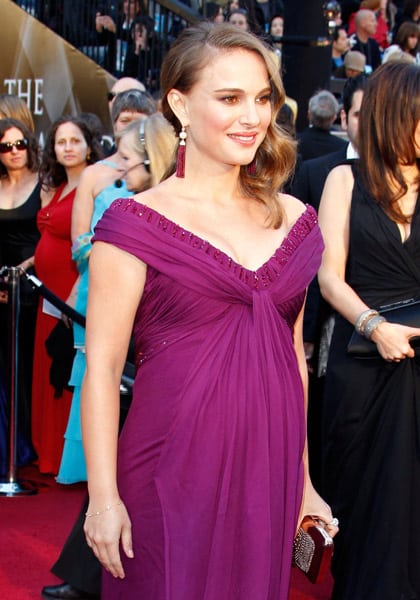 Calling the night insane, Natalie thanked her "beautiful love" Benjamin, 'Black Swan' choreographer, who she says "has now given me my most important role of my life."
Now that the awards season is behind her, Natalie is looking forward to staying casual by wearing "sweats with messy hair and no make-up."
The couple expects their first child together this Spring. Congratulations to Natalie on her win tonight.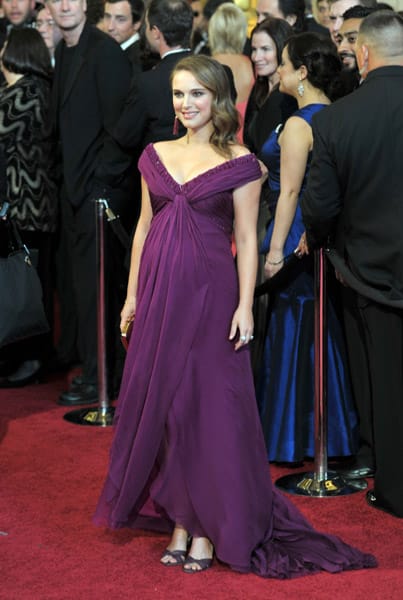 Related Articles: