Currently, it is estimated that 1 in 68 children are currently diagnosed with autism spectrum disorder(ASD) – a number that has increased over 100% in the last 10 years. Now the fastest growing and most commonly diagnosed neurological disorder in Canada, families have been scrambling to find resources to help reduce the symptoms in individuals who are affected.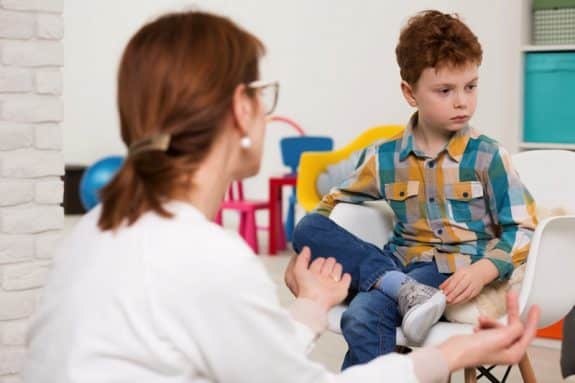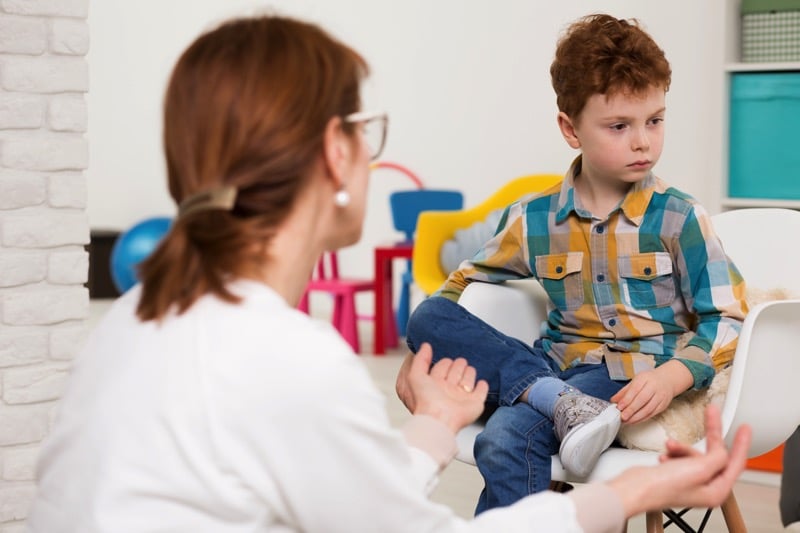 This week researchers at the University of California San Diego revealed they had conducted a randomized double-blind clinical trial using 10 boys with ASD between the ages of five and 14 using a 100-year-old drug called suramin, which is used to treat African sleeping sickness.
For their small study, five boys received a single low dose of suramin while the other five got a placebo.
While no improvements were observed in the children who received the placebo, the boys who got the drug displayed improvements in language and social behaviour.
"They began to engage in new activities in school playing kickball, singing, engaging with family members," lead author Robert Naviaux, co-director of the Mitochondrial and Metabolic Disease Center at UC San Diego told CTVNews.ca.
Naviaux noted one 14-year-old boy, who was previously non-verbal, said his first sentence after receiving a dose of the drug.
"[The boy] came into the kitchen while his father was making a snack and said, 'I want to eat chips,'" Naviaux said.
The boy's parents echoed those results noting they saw their son advance almost three years in development in just six weeks.
"Within an hour after the infusion, he started to make more eye contact with the doctor and nurses in the room. There was a new calmness at times, but also more emotion at other times. He started to show an interest in playing hide-and-seek with his 16-year-old brother. He started practicing making new sounds around the house. He started seeking out his dad more.

"We have tried every new treatment out there for over 10 years. Nothing has come close to all the changes in language and social interaction and new interests that we saw after suramin. We saw our son advance almost three years in development in just six weeks."
Researchers also found the kids on the drug benefitted more from their usual therapies and enrichment programs.
Naviaux believes that ASD is caused by metabolic dysfunction or impaired communication between cells in the brain, gut and immune system.
Specifically, this dysfunction is caused by abnormal persistence of the cell danger response (CDR), a natural and universal cellular reaction to injury or stress.
"The purpose of CDR is to help protect the cell and jump-start the healing process," said Naviaux, by essentially causing the cell to harden its membranes, cease interaction with neighbors and withdraw within itself until the danger has passed.

"But sometimes CDR gets stuck," Naviaux said. "This prevents completion of the natural healing cycle and can permanently alter the way the cell responds to the world. When this happens, cells behave as if they are still injured or in imminent danger, even though the original cause of the injury or threat has passed."
This causes cellular homeostasis or equilibrium to be altered, creating an abnormal cellular response that leads to chronic disease. "When this happens during early child development," said Naviaux, "it causes autism and many other chronic childhood disorders."
Previously shown to reverse signs of autism in mice, suramin works by blocking a molecule called Adenosine triphosphate (ATP), which sends signals to the body's cells warning that it's under attack.
"There is evidence, gathered over the past 10 to 15 years, that children with ASD can exhibit oxidative stress, an outcome of the cell danger response," said Pat Levitt, PhD, Simms/Mann Chair in Developmental Neurogenetics at Children's Hospital Los Angeles and W.M. Keck Provost Professor in Neurogenetics at Keck School of Medicine of University of Southern California
told Medical Express
. "This can impact how well neurons and circuits function. Why this would impose problems on certain circuits that mediate specific behaviors, such as social communication, is unclear, but this is why understanding how genetic risk and environmental factors combine to increase risk for autism spectrum disorder is important."
"We had four non-verbal children in the study," said Naviaux, "two 6-year-olds and two 14-year-olds. The six-year-old and the 14-year-old who received suramin said the first sentences of their lives about one week after the single suramin infusion. This did not happen in any of the children given the placebo."
Adding, "that during the time the children were on suramin, benefit from all their usual therapies and enrichment programs increased dramatically. Once suramin removed the roadblocks to development, the benefit from speech therapy, occupational therapy, applied behavioral analysis and even from playing games with other children during recess at school skyrocketed. Suramin was synergistic with their other therapies."
Sadly, the therapeutic benefit of suramin was temporary.  After the initial dose, the effects peaked around week three but had mostly faded after week six.
The drug does not, however, have any serious side-effects, but more research is needed to determine if suramin is an effective ASD treatment and safe long-term.
"We are cautiously optimistic that the symptoms of autism are caused by a treatable metabolic syndrome and even children that do have structural changes in the brain can make improvements," Naviaux said.
A second trial is planned to look at multiple doses over an extended period of time with 40 children.
If future trials rule out suramin as a possibility, Naviaux hopes this research will set the stage for new treatments.
"I hope this opens a renaissance in drug development – even a drug that works like [suramin] could offer some hope for improving the future for lives of many kids," he said.
Suramin is not currently approved for the treatment of autism and is not available in Canada.
---
[ad]