A team of more than 50 health experts were on hand last Sunday at the Jersey City Medical Center to assist mom, Abla Boutaba, and dad, Salim Mostefaoui, welcome five babies into the world!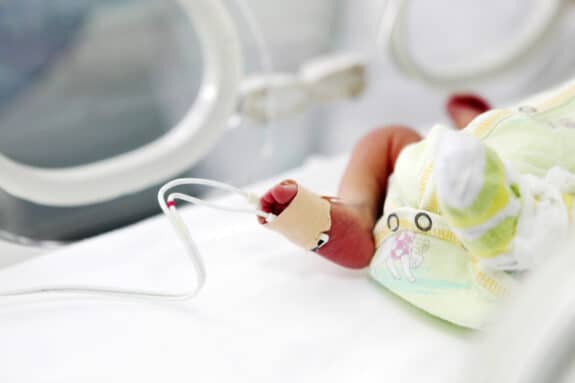 The three girls, Nouha, Tala and Rouba, and two boys, Elmahdi and Elhadi, were born on Jan. 6 at only 27 and a half weeks gestation. Despite only weighing between 600 and 1000gms at birth, hospital staff says they are each are doing "phenomenally" and continue to receive care in Jersey City.
The first-ever quintuplet delivery for the hospital, it was even more remarkable considering the expectant mother's medical history, administrators said:
"In the weeks leading up to the births, Boutaba was admitted early on two separate occasions for cardiac issues. Knowing the risks associated with pregnancies of multiples and with Boutaba's existing cardiac condition, at approximately 18 weeks, Jersey City Medical Center created a multidisciplinary team of obstetricians, anesthesiologists, neonatologists, nursing staff, respiratory therapists, and cardiologists to plan for the delivery."
Thankfully doctors safely delivered all five babies via Caesarean section.
"Our team met weekly to organize, practice and simulate drills for a smooth and safe delivery of all five babies," said Lance Bruck, vice president and chairman of the department of obstetrics and gynecology at Jersey City Medical Center.
"The safety of mom and baby [was] our highest priority," Bruck said. "Welcoming a new child is one of the most important experiences in life."