It was an exciting commute for those heading into work in Manhattan yesterday morning. A trip that was meant to be test run turned into the real thing after a New Jersey mom went into labor expectantly and gave birth on the New Jersey PATH.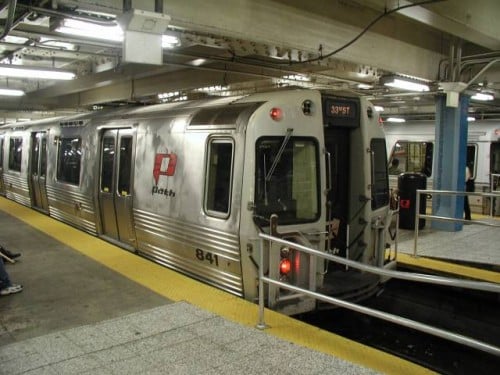 When mom-to-be Rabita Sarker boarded the train to St. Luke's-Roosevelt hospital she believed it would just be a practice run for the real thing and thought she was just experiencing false labor pains.
"We were coming here to check if it was false labor or not," she said. "I was like, 'Okay, I'm just doing it for peace of mind.' "
Shortly after getting onto the train Rabita said she knew something was wrong.
"Then I felt the baby come out."
The baby boy, who was born at 9:49 a.m., arrived between the Journal Square Station stop in New Jersey and the 33rd Street stop in Manhattan. Luckily for Rabita a fellow passenger was an attending physician at St. Luke's-Roosevelt Hospital in Manhattan and she assisted her with the surprise delivery.
The conductors also worked to help get the mom to the hospital quickly by switching the train to express service until 33rd Street when they learned she was in labour. The baby, however, was not waiting and made his appearance before the train arrived at the station.
"As the train came into the station, the woman had already given birth," said Port Authority Police Sgt. Mike Barry, who was waiting on the platform with two other officers, paramedics and blankets.
Fellow riders offered encouragement, and one little girl offered her jacket to keep the baby warm.
Dr. Jacques Moritz, director of gynecology at St. Luke's-Roosevelt, offered some tips to moms who may find themselves giving birth expectantly,
"If you find yourself in this position, don't panic," Moritz said. "If it's happening this way, it means it's going to happen quickly and probably fairly easily. As for people who may try to help, be sure not to pull the baby. The body knows what to do."
Related Articles: