Though many countries offer paid maternity to work mothers for up to a year after birth, the United States does not. This fact, when paired with the benefits of breastfeeding, makes a new law nothing short of ground-breaking.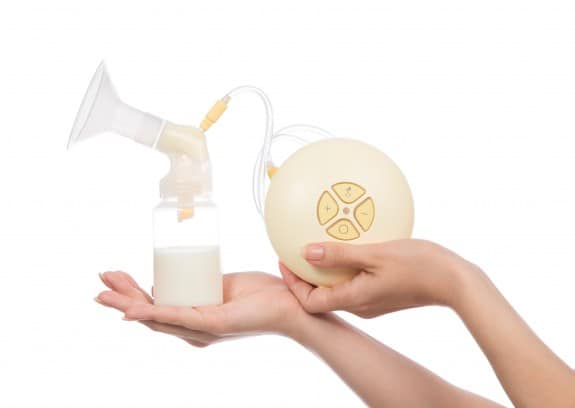 Under the Affordable Care Act, employers are now required to provide both time and space for mothers to express milk. It covers all mothers with a child under one year of age.
"Most women go back to work and one of the problems women face is how they are going to provide milk for their babies, that tends to be a stumbling block," Dr. Richard J. Schanler, director of neonatal services at Cohen Children's Medical Center of New York in New Hyde Park, told Reuters Health. "This is a terrific opportunity to show businesses that lactation is important and that women should be accorded the right to provide milk for their babies."
According to the new law, employers must allow women with a "reasonable amount of time" to pump, and they must provide that opportunity as often as necessary. Employers are also required to provide mothers with a private space to pump. That location must be somewhere other than a restroom.
"It should be a room, a separate, quiet place, not a bathroom, and let the mother express her milk and have a place to store it," Schanler said.
The law also states that breastfeeding mothers should be compensated for breastfeeding or pumping times, just like all other employees. In fact, most women only need about 15 minutes to pump, and they usually only need to do so a few times a day (midmorning, at lunch, and again in the afternoon), Schanler says. This is not unlike the short paid breaks that other employees take during their shifts.
The only noted exception is for small businesses with less than 50 employees. These companies must be able to prove that these break times would be an "undue hardship" on the business, either because of expense or because it would create a serious staffing problem.
But for those businesses considering using the "hardship" out, Schanler has some statistics.
"Worker retention rates seem to be greater when [employers] allow [pumping] to happen rather than not being supportive of women," he said.
In fact, studies have indicated that employers will make back two to three dollars for every dollar they spend in the workplace on lactation resources. Those dollars can be traced back to greater employee productivity, lower employee turnover rate, and less time off for mothers needing to care for their sick children, since breastfed children experience generally experience 30 to 50 percent fewer infections than children who are formula-fed.
"It must be emphasized that breastfeeding should not be considered as a lifestyle choice of the mother, but rather as a basic and priority health decision that each mother must make and thus it is critical to create a supportive environment for this decision process," Dr. Arthur I. Eidelman, past president of The Academy of Breastfeeding Medicine and current professor emeritus of pediatrics at Shaare Zedek Medical Center in Jerusalem, told Reuters.
For mothers that experience a lack of support, formal complaints can be made (in writing or orally) to the U.S. Department of Labor Wage and Hour Division. Mothers may make such complaints without fear of retaliation from their employers because they are protected from discrimination by the Fair Labor Standards Act prohibition.
Related Articles: