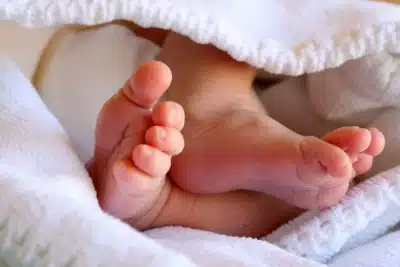 Officials at North Dakota's Mercy Medical Center are investigating how the wrong baby was given to a mother who was discharged this past Saturday.
While few details are available about the incident, Mercy Chief Financial Officer Kerry Monson, who was the administrator on call at the time of the switch up said the mistake was discovered by staff and "as soon they recognized it, it was addressed."
Ms. Monson read a prepared statement that said,
"We are certainly disheartened by this current event and our hearts go out to the families involved. Mercy Medical Center is committed to its core values of reverence, integrity, compassion and excellence in serving its patients and the Williston community."

Monson continued with the statement that read, "We want to assure the community that within approximately one hour of our discovery, baby and mother were reunited."
In this day and age, this kind of mix up shouldn't be happening. Doesn't this hospital keep the babies at the bedside?
Related Articles:
---