Moose Toys has announced a new line of collectibles set to launch this summer. Akedo – Ultimate Arcade Warriors, the first brand to combine realistic battling action figures at a micro-collectible scale will be the toymaker's biggest boys' launch to date.

Derived from the Japanese word for arcade, Akedo has a retro gaming look and combines it with kids battling one-on-one with 39 unique warriors including ninjas, robots, gladiators, and Vikings, alongside teddy bears, a dinosaur, and clowns, using skill and strategy to claim victory over their equally well-equipped opponents.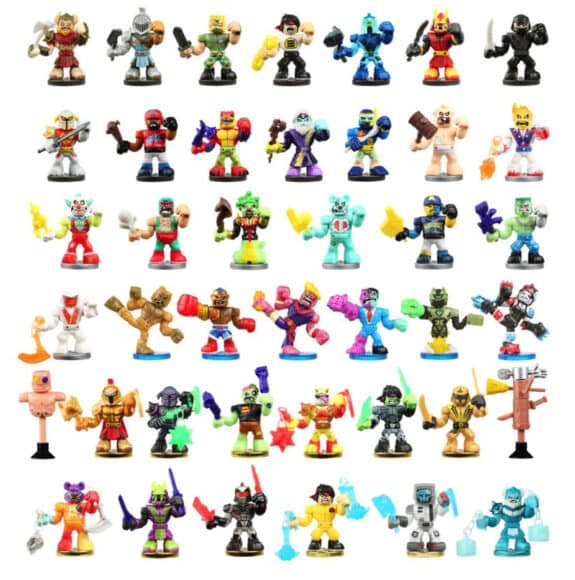 To bring the world of Akedo to life, Moose and WildBrain Spark are co-producing a dynamic new animated series. Fans can look for episodes on Amazon Prime Video Direct, while In Canada, WildBrain also will debut the new Akedo series on its leading television network beginning this fall.
The micro battling figures are each designed with individual battle styles and an array of attached aspirational, powerful, and sometimes unconventional weapons and accessories, including ninjas with swords, a teddy bear with a chainsaw, and a big baby ruling with his gavel. Action-packed gameplay is created by figures that are attached to iconic individual coin bases that are reminiscent of arcade play. Using the included controller, figures deliver a unique split strike action that literally splits the other Akedo figure in half. Players' skill and strategy increase as they move through the collection of 39 warriors, including Classic, Epic, Ultra Rare, Legendary, Exclusive Ultra Rare, and the very Limited Edition Mythical Stormstrike, a glow-in-the-dark Viking.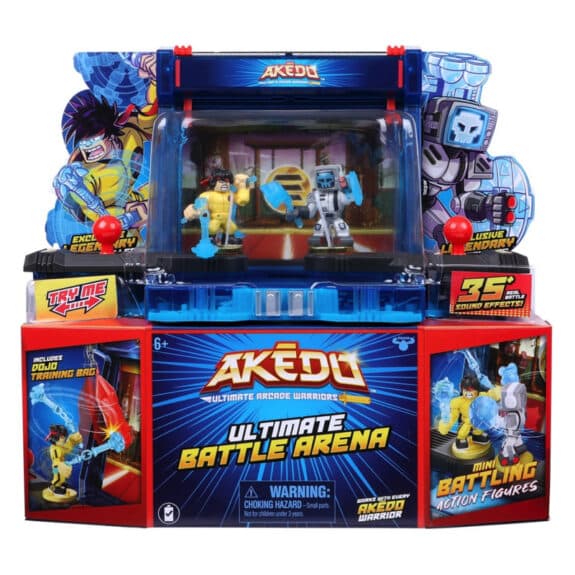 For the ultimate battle experience, players can match up in the 90s retro style Ultimate Battle Arena, a playset that emulates an old-school arcade game complete with its own theme song. The arena comes with two exclusive Ultra Rare warriors, Turbo Chux and Screen Shot, both with double battle accessories. Included are two interchangeable backdrops, two deluxe controllers and detachable training punching bag. Adding excitement, and a bit of humor, to the battles, the arena plays more than 35 real battle sound effects.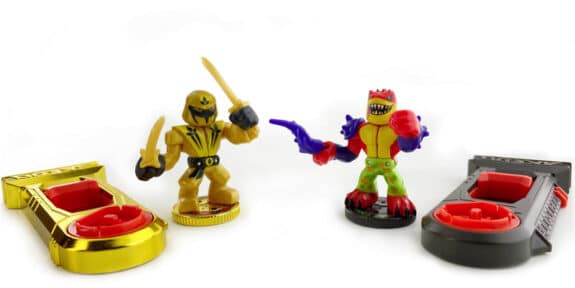 On Aug. 15, Nickelodeon will host The Akedo Super Ultimate Ultimate Tournament. The event will match up 16 competitors made up of kids and top influencers in an exclusive bracket-style tournament, with each competitor battling for their warrior to win the title and become the Ultimate Akedo Champion. Leading up to the event, beginning Aug. 8, influencers including Ninja Kidz, Onyx Kids, Kyle's Toys & Games and Ohana Boys will be sharing content that showcases how they are training for battle.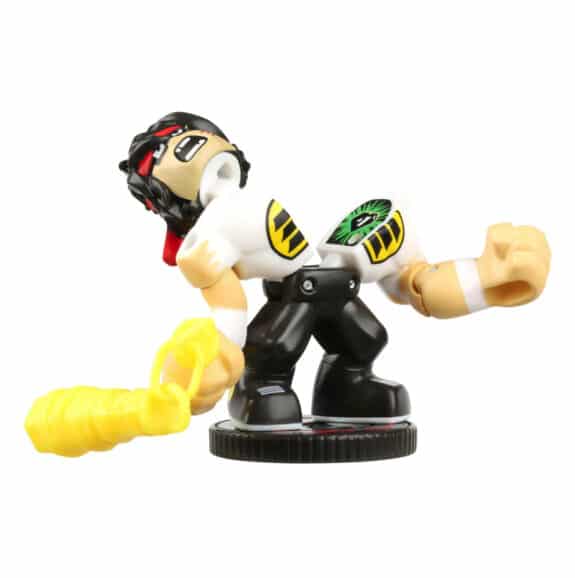 "Through this collaboration with Moose Toys, Nickelodeon continues to push the envelope by creating innovative content and experiences that appeal to fans of all ages," said April L. McKenzie, Vice President, Kids & Family Activation, Velocity, ViacomCBS. "The Akedo Super Ultimate Ultimate Tournament not only spotlights the exciting launch of this new action-based toy, but also offers kids and families an opportunity to be at the center of the action."
Look for the collection to launch on Walmart.com and Amazon in July and in stores at all major retailers in August.