Parents of autistic children are feeling less alone after a new report by the Centers for Disease Control and Prevention. According to new estimates 1 in 110 children have autism, an increase from the previous estimates of 1 in 150.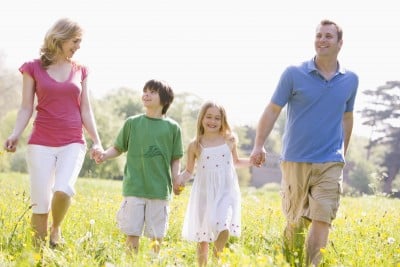 The new numbers in autism comes from researching autism diagnoses of nearly 2,800 in 11 states. The CDC studied 8-year-olds who had been diagnosed somewhere on the autism spectrum during 2006. In October a preliminary estimate was released that suggested autism rates were closer to 1 in 100 children. These new numbers are considered the official estimate and are what professionals are using now.
No one is certain yet what is the exact cause of autism in children. Many suspect the increase in cases is a result of better diagnosis tools. They suspect that the numbers have not actually increased, but that health care providers are more able to diagnose children who fall within the autism spectrum. However scientists are still researching potential causes from both genetics and the environment.
"At this point its impossible to say how much is a true increase and how much is identification," stated Catherine Rice, a CDC behavioral scientist who helped create the new report. The results from environmental studies are still many years away.
New guidelines for the diagnosis of autism have been created, with the official definition expanded to meet a broader range of issues. Previously autism was believed to cover only severe language and social issues. The newer definition now covers many milder and slightly related issues. Average age of diagnosis of autism is still near 4 1/2 years of age, however some parents are suggesting that symptoms can be seen in as young as 2 years old.
With early and intensive treatment, most children with autism are able to adapt and improve their ability to communicate and relate to others. Health professionals hope that with these new findings more autistic children will be able to receive the special care that they need. – Summer, Staff Writer