The benefits of wearing your baby are abundant.  Aside from the convenience of having your baby close to you at all times, babies who are worn by their parents tend to be calmer and less fussy.
As part of the government's celebration of 50 years of independence, Singapore has contracted UK company We Made Me to provide slings to their new parents.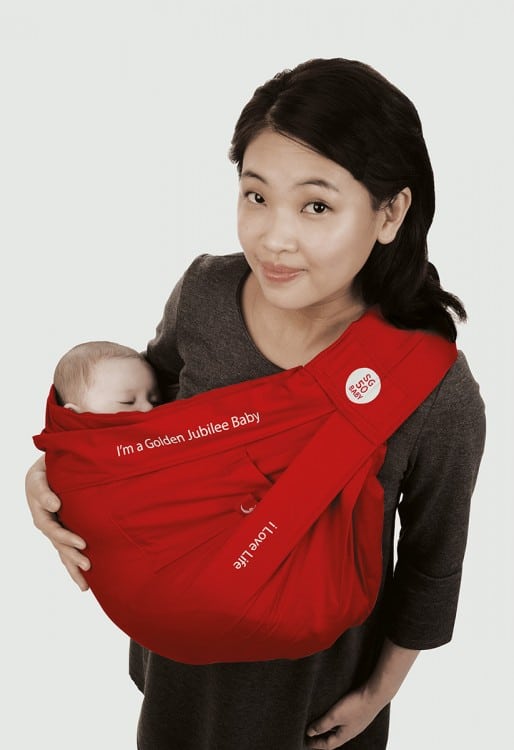 Last year after receiving 6,500 products, the government narrowed their list down to Just six products to be sent out in a baby hamper to new parents.
"There was a national poll and the 44% of people voted for a sling," said We Made Me founder Daniel Lucas. "We were the winning sling because of the strength of the brand.
The government is expected to order 35,000 slings – a request that will possibly drive the company's revenue by 350%.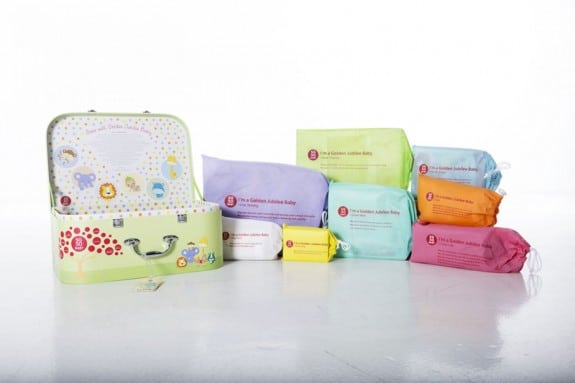 Other items that will be included in the Jubilee Baby Gift Pack are a diaper bag, Special Medallion, Multi-functional shawl to wrap their baby in, Scrapbook, baby book, family photo frame and A set of baby clothes(Baby T, shirt & bottoms,Rompers, Mittens and socks). The items are packaged nicely in a little suitcase and presented to parents when they welcome their baby.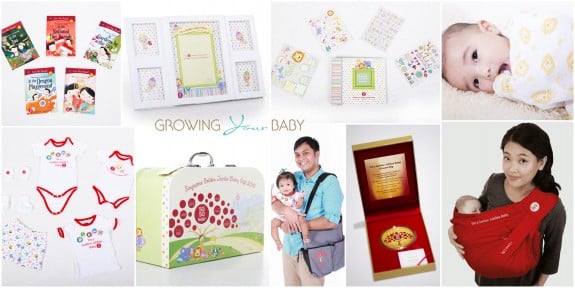 What a great package! I wish other countries offered this to their new parents.
---