Preeclampsia is pregnancy condition where women experience high blood pressure, sometimes with fluid retention and excess protein in your urine (proteinuria). It usually starts after 20 weeks and can lead to serious — even fatal — complications for both a mom and their baby.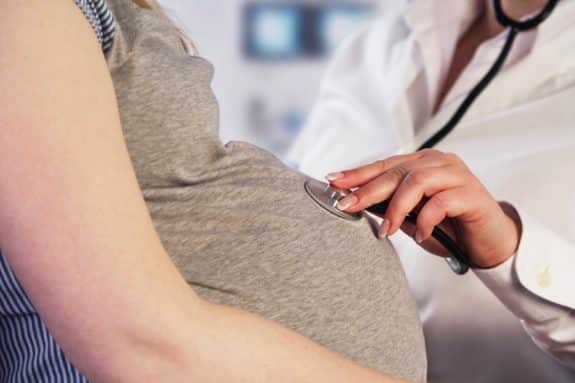 Not always evident at first, a sudden weight gain and swelling (edema) — particularly in your face and hands — often accompanies preeclampsia.
Because lack of blood flow to the placenta is one of the complications, getting an early diagnosis is key to ensuring you and your baby get the care you need.
To help with this the Queen Mary University of London has developed a new test that will allow pregnant women with a life-threatening disorder to carry their babies for longer.
The test considers a variety of factors such as the mother's age, gestation at which pre-eclampsia was diagnosed, blood pressure, urine protein level, liver and kidney function, oxygen levels in blood and the need for treatment to control blood pressure and prevent seizures.
Given this information it was able to predict the risk of complications in up to 84 per cent of mothers.
Project lead Professor Shakila Thangaratinam, professor in maternal and perinatal health at Queen Mary told the Telegraph: "Women categorised to be low risk could be followed-up in an outpatient setting, with high-and very high-risk women monitored as inpatients with regular intensive monitoring."
Marcus Green, chief executive of the Action on pre-eclampsia (APEC) charity, which worked with the study team, said: ""This devastating condition frightens patients, comes on quickly, is unpredictable and can kill.
"Knowing when to intervene and when to deliver is crucial and this work is very helpful in identifying the women who really need careful medical attention and to ensure they get the care they need."
---
[ad]