Infertility is heartbreaking enough, to not be able to get pregnant on your own. But now, new research has found that African-American women who undergo In-Vitro fertilization are only half as likely as Caucasian women to become pregnant after a round of the treatment. The study found that even when donor eggs are used, a large discrepancy is still clear.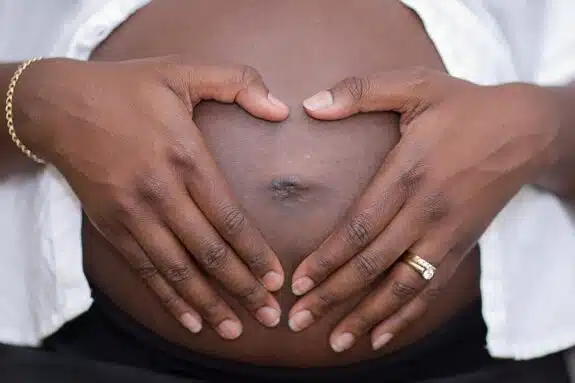 Researchers from University of Chicago analyzed over 4,000 cycles of IVF over a period of two years to study the impact of race. Thirty-one percent of Caucasian women fell pregnant after a round of IVF, as compared to 17 percent of African-American patients. Even after studying the hormone levels, smoking habits, body-mass index and age of the patients, the differences still persisted. Researchers also found that Asian patients also had experienced slightly lower live birth rates than Caucasian women after IVF. However, the rates among Hispanic patients were comparable to Caucasian women.
The study's author, Dr. Eve Feinberg, assistant clinical professor at University of Chicago Medical Center, and a physician at Fertility Centers of Illinois says, "We were just struck by these outcomes. They had been reported previously in other studies, but our study, which is quite large, really confirmed those other findings." On Monday, the study's findings were presented at the American Society for Reproductive Medicine's annual meeting in Honolulu.
IVF has been a popular form of assisted reproduction used in the United States since 1981. Approximately 65,000 babies were born in the U.S. In 2012 with the assistance of 176,000 assisted reproduction cycles, which can cost approximately $10,000 or more. In a different study led by Dr. Lisa Carey Grossman, presented at the ASRM meeting, researchers from Columbia University Medical Center in New York had found that racial disparities for IVF successes still continued between Caucasian and African-American women, even when donor eggs had been used. Conditions of the uterus, such as prior cesarean surgery and fibroids were also taken into consideration. African-American women typically have a higher frequency of such conditions. Researchers compared eggs from Caucasian women and African-American women who had similar uterine histories.
However, the African-American women still experienced much lower embryo implantation rates, as compared to Caucasians – a whopping 30.4 percent as compared to 36.3 percent, according to Grossman. Doctors who were not involved with the studies are even weighing in about how they've noticed the same thing happening in their own practices.
Dr. Edward Illions, reproductive endocrinologist at Montefiore Medical Center in Hartsdale, New York says, "I'm not actually surprised, because the [medical] literature before this almost uniformly has shown a lower success rate in African-American women compared to Caucasians. In most of the studies also, the BMIs of African-American women have been dramatically higher. We know from lots of data that women with higher BMIs have worse IVF outcomes, even with donor eggs." While Illions acknowledges the correlation between a higher BMI and IVF success rates, he, along with other scientists, are not sure why a higher BMI is linked to a lower IVF success rate. Illions said, "It has to do with uterine receptivity." However, the exact reason why has not yet been discovered.
Both studies did bring researchers and scientists together to one consensus, however. They all agree that more research on a larger scale is necessary to pinpoint why these racial disparities in In-Vitro Fertilization outcomes still persist on.
---