A 9-year-old girl has been called a "guardian angel" after she discovered an abandoned newborn baby in a Lowell, Indiana backyard.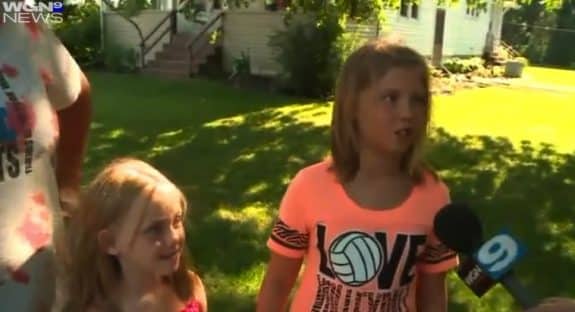 The baby, who was wrapped in a black towel, was found lying in the sun approximately 100 yards from the road with her placenta and umbilical cord still attached.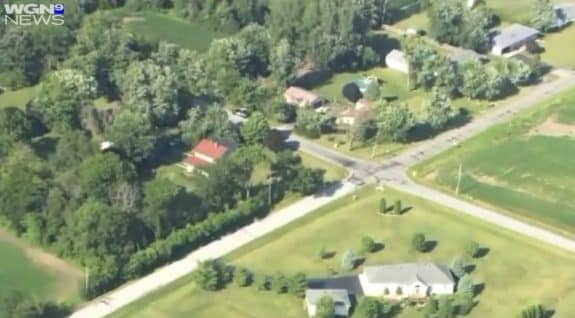 The baby is believed to be just a couple hours old when she was found and was taken to Franciscan St. Anthony Health in Crown Point for observation.
In the next day or so they are expected to be released into the care of a foster home through Child Protective Services.
"The baby was found in a very rural area, and to think if the 9-year-old wouldn't have gone outside, this could've had a very different outcome," Lake County Sheriff John Buncich said during a press conference on Monday. "The department has taken a really personal approach to this case."
The police department has sent the umbilical cord and placenta out for forensic analysis to determine the age of the infant. Sheriff's officers, K-9 units, and a helicopter unit searched the area extensively for the mother and are still actively searching for her or anyone with knowledge of the case, he said.
"I'd like to remind people that there are laws that allow people to leave a baby with no questions asked," Buncich said.
The laws he is talking about are the Safe Haven Law. In Indiana, under the law you can leave your baby, up to 30 days old, with a staff member at any hospital, fire station, police station or emergency medical services provider.
Anyone with information is urged to call the Lake County Sheriff's Department Report-A-Crime Hotline at 800-750-2746. All calls will remain anonymous.
---
[ad]