A newborn is lucky to be alive after she was discarded in the Russian woods shortly after her birth.  Found by a man who took a shortcut to work, the tiny three-day old baby was covered in ant bites and still had her umbilical cord attached.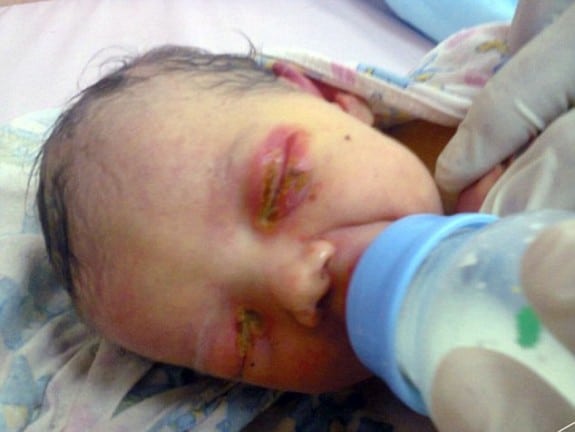 A police spokesperson said,
'The person that found the baby girl heard her crying and on investigating discovered the child lying on a pile of leaves and covered in ants.  It was clear that the child had been abandoned and there was no one else in sight, so they picked her up and called for an ambulance.'
After being treated for the bites, the baby is now stable and is expected to make a full recovery.
She is being treated at a hospital in Chelyabinsk while police attempt to locate her parents.
In January, a cat was credited for protecting, and keeping an abandoned baby warm in a box by the road.
---
[ad]