Just weeks after a baby was discovered stuck in a pipe in China, another poor baby was discovered in a sewage pipe in Spain, left for dead allegedly by his own mom.
At 2 am on Sunday in the city of Alicante, south east Spain neighbors alerted authorities after what they thought to be the sound of a cat meowing inside the drainage system. Soon, the rescuing officers arrived and realized that the sound was actually a baby.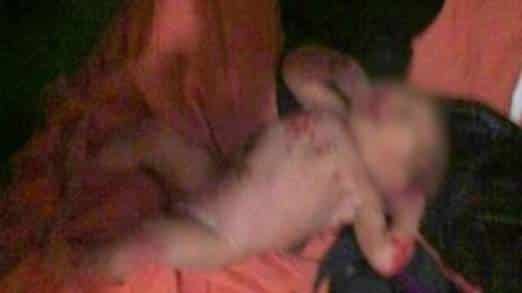 The team cut through the drain system at a point where the building's drains converged into a 1.2 square yard manhole in a courtyard, to reach the newborn who still had his umbilical cord attached and was wrapped in a plastic bag.
The baby had to be given mouth to mouth resuscitation before he could be transferred to the hospital.
He is said to be 2 days old and might have been trapped in the sewage system for more than 40 hours!
According to Alicante authorities the woman gave birth on Friday at 2.30 pm. She admitted herself to the city's General Hospital then but told the staff that she had miscarried. Later, the mom confessed that she had tried to get rid of the baby.
The baby is still in the Intensive Care Unit and is said to be in a serious but stable condition.
Officers say the baby weighs 2.1kg (4lb 10oz) and has suffered bone fractures and many other minor injuries and bruises due to having being thrown into a sewage system.
His mom is a 26 year old who had not wanted the pregnancy and also could not afford to pay for the termination. Police officers confirm that she will be charged with attempted murder.
---