An alleged failed kidnapping has left one man severely injured, news sources in Sydney say. Hit by a 47-year-old woman, the 40-year-old pedestrian is currently in stable condition at Westmead Hospital. He has, however, suffered head injuries, and that can have lasting effects.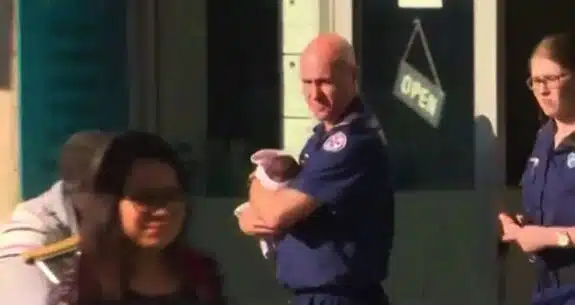 "The was a car speeding, and there was a lady inside," a witness of the accident told 7News. "In the back, there was a baby…The car hit a man and pulled him over."
Authorities say that the baby in the back was the alleged victim of a Blacktown Hospital kidnapping. It had happened nearby, just moments before pedestrian was hit.
The woman who had allegedly been driving the car at the time of the accident is thought to be the grandmother of the child. She reportedly took the infant from the hospital, against the advice from the Department of Community Services. She is now in custody and is being questioned about both matters. Also in custody is her daughter – the alleged mother of the child. The father remains on the run. Authorities have not yet indicated if either were in the vehicle or involved with either of the crimes in any way.
Thankfully, it appears that at least the newborn is safe. Authorities located her after the accident using CCTV. They then took her to Patrick St. Medical Center, but just as a precaution to ensure she had not suffered any serious injuries during the crash. She has since returned to Blacktown Hospital and is now in the hands of community services.