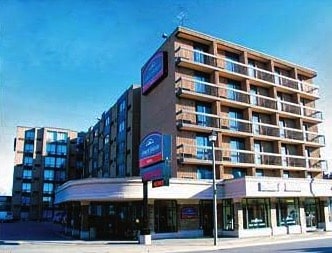 Niagara Falls Police aren't sure how or why a baby was locked in a hotel safe, but they are looking for the parents of the child to get more answers.
The Niagara Regional Police Service said in a news release that the family, from the New York City borough of Brooklyn, was staying at the Howard Johnson Hotel by the Falls in Niagara Falls.
Around 10 a.m. on Tuesday the staff at the Howard Johnson Hotel by the Falls received a frantic call from a couple staying in one of their rooms requesting help after their baby became locked in the room safe.  A maintenance worker who was sent to free the infant said the child "alert and crying."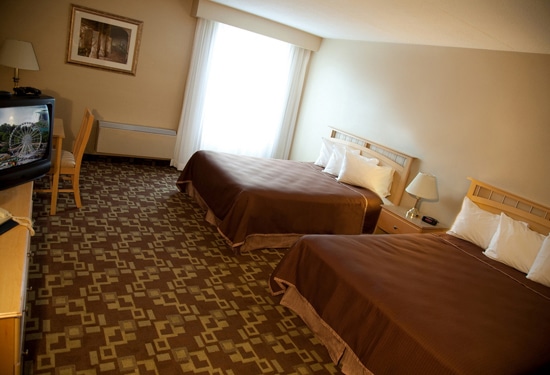 Hotel staff notified the police a short time later, but the couple had already left the hotel by the time they arrived to investigate.
Det.-Const. Amanda Sanders, of Niagara regional police's child abuse unit, said its still unclear how the baby wound up in the safe.
"At this point we don't know if it's anything more than a preventable accident," she said.
The baby in question is believed to be less than a year old and small enough to fit in the safe, which is about 50cm wide, 35cm tall and 43cm deep.
The investigation, detective Sanders said, is still in the preliminary stage of the investigation and that at this point they don't even know the gender of the baby.
"Police wish to locate the family to ascertain the welfare of the child," the police service said in a news release.
The family is believed to be travelling in a 2015 grey Ford van, with the license plate B31EUB.
Scott Kraushar of the Niagara regional police told CBC News that U.S. border services have also been notified about the incident.  The van, he says, has not crossed back into America.
Anyone who sees the van is asked to contact police at 905-688-4111 x4320.
---
[ad]