It's official! Mariah Carey and Nick Cannon are set to become members of the celebrity twins club!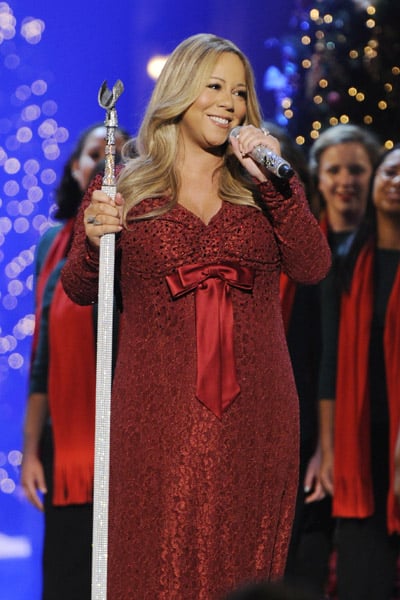 The excited dad-to-be revealed the exciting news this morning on his 92.3 Now radio show.

"In order for my wife and I to have our life, we need to be up front and I need to be able to share things with you and be real," Cannon, 30, said.
"I didn't even tell my wife I was gonna do this," he admitted. "I'm probably gonna get yelled at for not getting permission…We are having twins!"
Who did they tell first? President Barack Obama and First Lady Michelle Obama!
After Mariah's White House Christmas performance on Sunday night she met with the Obamas backstage, Nick said.
"They actually even questioned my wife about [the twins]," he said. "She hadn't told anybody anything! Because of the excitement and emotion, she shared [the news] with the President and the First Lady."
Congratulations to the pair! When the babies arrive this Winter they will join a very LONG list of celebrities who have welcomed twins recently.  Two is officially the new 1!

---
Related Articles:
{WIREIMAGE}
---