Touchdown in Oz! Nicole Kidman and her girls Sunday and Faith were photographed arriving in Sydney on Thursday.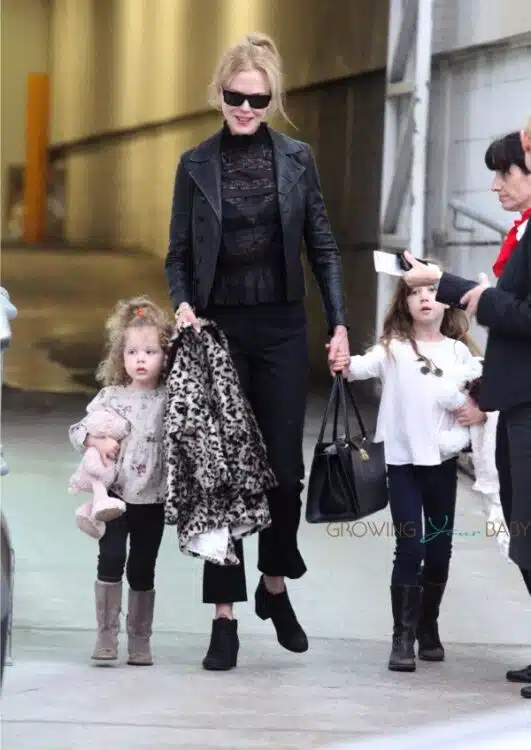 In good spirits after the long 14-hour flight, the girls each carried their stuffies and Sunday toted her favorite blanket. They walked hand in hand through the back of the airport before jumping into an awaiting car.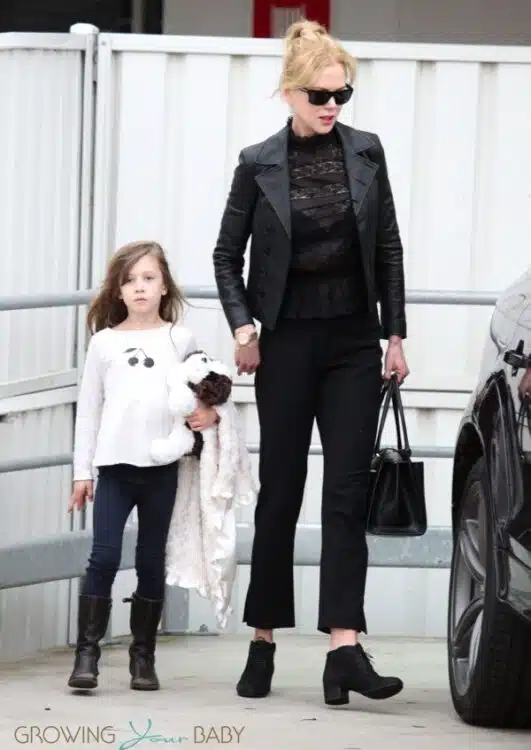 The Sydney airport is well known for its VIP treatment of visiting celebrities. To avoid chaos in the terminal celebrities are reportedly greeted by government officials in private airport rooms before being whisked away through secret passageways.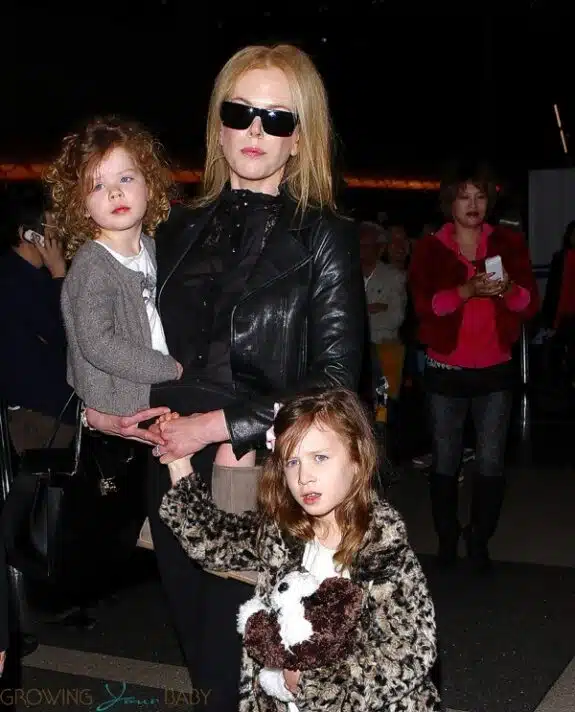 The family is in Australia while Nicole films the indie flick, Strangerland with Joseph Fiennes.
"I am always looking for the right script to bring me home to Australia. The moment I read Strangerland I knew this was a film I couldn't say no to. I'm looking forward to working on a film in Australia, and I'm very excited to be working with Joseph Fiennes and Hugo Weaving," Nicole told the Hollywood Reporter.
Dad, Keith Urban was not along for the trip but he accompanied his girls to the airport. He was forced to stay back in LA to continue his American Idol filming commitments.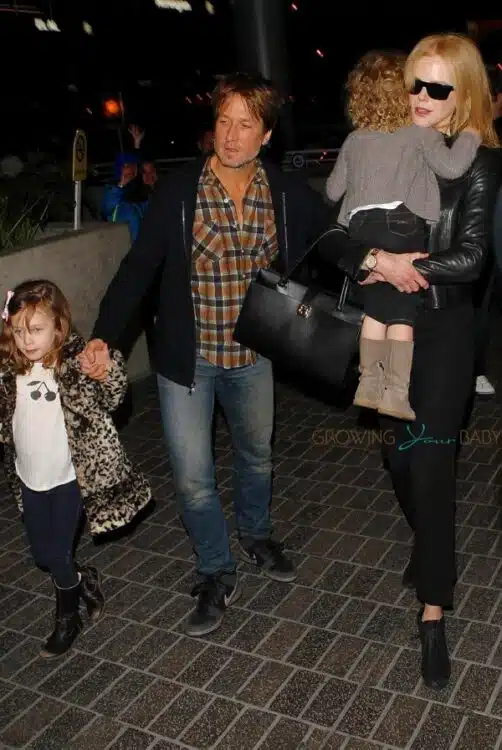 {INFPHOTO.COM, AKMGSI, FAME/FLYNET}
---