Nicole Richie & Joel Madden were spotted enjoying a family day out at the Sydney Zoo with kids Harlow and Sparrow on Tuesday(May 15th)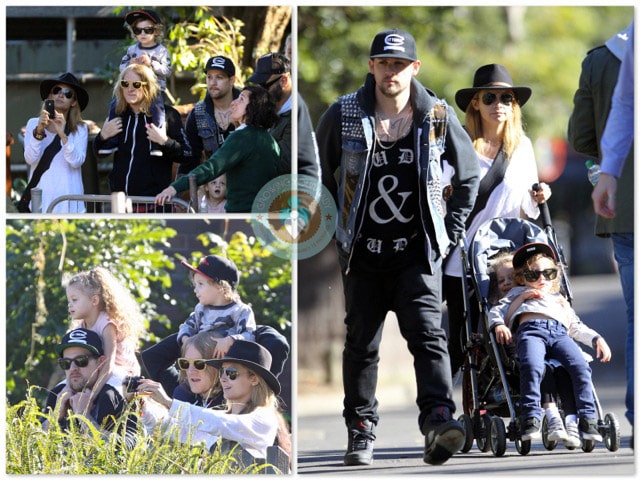 Down under while Joel works as a coach on The Voice, the happy family looked to be having a blast meeting all of the animals.
Loving everything that Australia has to offer, the Maddens are reportedly looking to live there for the next little while.
'We are looking at schools and we are talking about maybe leasing a place for the next year,' Madden told The (Sydney) Sunday Telegraph.

'The kids, those are the only ones that I'm really protective of. You know what? One place that actually respects that in the world is Australia, which I love,' Madden said.

I love the light. I love the space. I love that, unlike LA, if you want to find good food and space, you don't have to drive to it. Life is easy living here.'
Someone who is not fond of the idea is Nicole's dad Lionel Richie.
'Joel is just in love with Australia. This is a love affair,' he told news website ninemsn last month.

'Every time I talk to him he can't stop raving about how great it is in Australia. I love the place too, but I don't want them to move there. I keep reminding them how far it is for granddad to travel to see the grandkids.'
---
SOURCE
{INFphoto.com}
---