While out sightseeing Paris today, Nicole Richie showed off a gorgeous picture of her and son Sparrow sharing an adorable moment.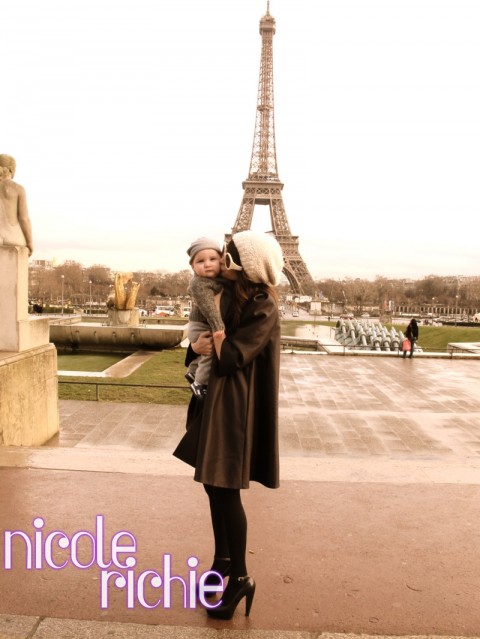 Nicole and her family are overseas to promote her new clothing line Winter Kate.
Winter Kate – the middle names of Nicole's daughter Harlow-features pieces that range from edgy: the little sexy leather jacket – to romantic: slip dresses and camisoles. The Spring 2010 collection reflects her love of ethereal flowing clothes: easy to wear, simple, yet romantic and feminine at the same time.
Judging from the look on Sparrow's face, he's done this before – many times. What a cutie!