Former Celebrity Apprentice contestant Niki Taylor turned to Twitter today to announce that she is expecting baby #4!
While holding a photo of  a sonogram printout the model tweeted.
"Guess what's n this photo?"
About an hour later, she followed up with,
"Wooohooo!! YES!! We r expecting our 4th child!! So happy & blessed!!"
Niki and husband Burney Lamar also have a 2-year-old daughter, Ciel Taylor Lamar, and Taylor has 16-year-old twin sons, Jake and Hunter, from a previous relationship.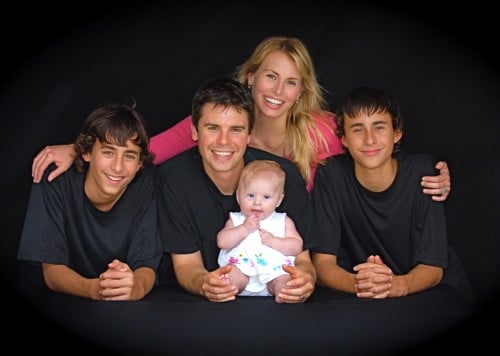 A rep for Taylor has also confirmed to E! News that the baby is due in November.
Congrats to them!
Related Articles:
Family Photo VIA National Eat Together campaign
---