Two popular contraceptives Yaz and Yasmin, reportedly responsible for the deaths of 23 young Canadian women have been deemed safe by a national gynecologists' group and will not be recalled.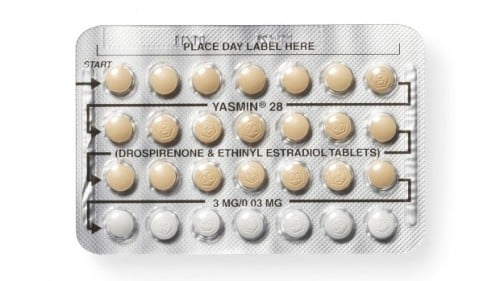 The deaths were first reported last Tuesday, and were uncovered in reports filed with Health Canada regarding more than 600 adverse drug side effects. The women who died were in the age group of 14 to 44 and most of them died due to complication of blood clots months after being prescribed one of the drugs.
Among the reported deaths 15 women took Yasmin and 8 took Yaz. The blood clots involved pulmonary embolisms, meaning blood clots that had travelled to the lungs, heart attacks and blood clots that travelled to the brain.
"Adverse events are very different from attributable events, and [the latter] is the number you need," said Jennifer Blake, a gynecologist and CEO of the Society of Obstetricians and Gynaecologists of Canada, "We are advising that there is no new data and … that the pills are safe and effective."
Health Canada said that it regularly checks with the safety of the contraceptive pills that are prescribed to women and are not recalling the use of Yaz and Yasmin.
"At this time, it is Health Canada's view that the benefits of Yaz and Yasmin continue to outweigh the risks, when used according to Health Canada's approved labelling instructions," Leslie Meerburg said, adding later: "The risk of blood clots with these products is well known, and is included in the drug label."
Health Canada says it's also received reports of about 333 cases of "adverse reactions" from women taking Yasmin and 267 cases involving Yaz up to the end of February. These women reported of fainting spells, non-fatal pulmonary embolisms and blood clots in the legs.
However some of these women were also taking other drugs like asthma or ADHD medications too.
Whether these contraceptives, and their use of a newer synthetic hormone called drospirenone, make women more prone to blood clots than so-called "older generation" birth control pills has been a subject of debate.
Different studies have arrived at different results.
Bayer AG, the German company that manufactures the drug says that the risks of blood clotting are no greater than other contraceptive pills.
However The Globe and the Mail says a safety review conducted by Health Canada in 2011 determined that the pills may be associated with a 1 1/2 to threefold increased risk of blood clots compared with other hormonal contraceptives.
The U.S. Food and Drug Administration also arrived at a similar conclusion though the risk is small. The study found that about 10 in 10,000 women taking pills with drospirenone will get a blood clot or venous thromboembolism in a year, compared with six in 10,000 women using another pill.
In the past, Bayer AG has paid hundreds of millions of dollars to settle thousands of lawsuits in the U.S. as the pills were targeted responsible for deaths, heart attacks, strokes, blood clots and gallbladder ailments. The company revealed to its shareholders last year a total payout of 1.2-billion USD in settlements.
In April, a judge in the Ontario Superior Court of Justice certified a class action lawsuit against Bayer. It is expected to be a bellwether for 13 other class actions across the country that have yet to be approved. Bayer has filed a motion to appeal the class action certification, and is slated to argue in court on Sept. 4.
Mathew Baer, a lawyer with Siskinds LLP, in London, Ont. Said that more than 2000 women have come forward and there may be many more who have died after taking these drugs.
"I think there are a lot more," he said. "It is generally accepted by the doctors and experts I've talked to that 1 to 10 per cent of adverse [drug side effects] get reported to Health Canada. I think you have to assume that there is at least 200."
At the other end, Bayer says they fully stand by the drugs.
"At Bayer we take the safety of our products very seriously and we continuously review the safety profiles of our products worldwide," a company statement said.

"Bayer investigates reports on side effects thoroughly and collaborates closely with Health Canada concerning the use, benefits and risks of all products, including Yaz and Yasmin. Bayer strongly encourages all patients and healthcare professionals to report adverse events to the company directly or to Health Canada."
---
[ad]