It has been more than 4 days and almost 5 nights since 2-year-old Noah Chamberlin went missing in the woods behind his grandmother's house. But despite this, Chester County Sheriff Blair Weaver said he still has faith that Noah Chamberlin will be found.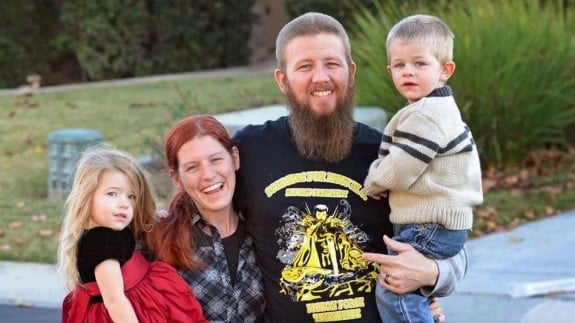 "We're very optimistic that he's in the search area," Weaver during a press conference on Monday at 11:30am.
The sheriff has revealed few details about whether searchers have found any evidence of Noah, but during the press conference he noted that this was still a search and rescue operation and there is no criminal investigation.
Deputy Sheriff Tom Mapes with the Madison County Sheriff's Department shared more about the search saying, "The frustrating side, the bewildering side, is that we've found nothing,  All this manpower, all the technical, infrared sightings, hundreds of volunteers going arm-to-arm through all these acres. Nothing, absolutely nothing."
Over the past 5 days, 200-300 local agencies have covered more than 1,000 or more acres looking in caves, and combing the forest and trails. They have checked the sex offender list and used every type of dog available.
People who live near the search area should check their cars, garages, crawl spaces and anywhere a child could be located, Weaver said.
"I'm tired," Weaver said. "It's not frustration, its we're tired. We've been out 70 hours, Sheriff Mehr and myself, before we went home. We have dedication to find Noah and we have a faith and belief that we're going to find him. We're doing everything possibly human to find him."
Madison County Sheriff Office spokesman Tom Mapes said Volunteer searchers were suspended at about midnight due to the cold. The search resumed this morning with law enforcement personnel only.
Two-year-old Noah went missing around 1:30 p.m. Thursday, while on a nature hike with his grandmother and 4-year-old sister. The three were in the woods behind their home when the toddler wandered off while the grandmother tended to her granddaughter.
Noah was last seen wearing a long-sleeved gray shirt and blue jeans. He is about two feet tall and weighs about 25 pounds, with blond hair and blue eyes. Anyone with information is asked to call the Chester County Sheriff's Office at (731) 989-2787 or TBI at 1-800-TBI-FIND.
---
[ad]