As fall quickly makes way for winter, parents are looking for cozy blankets to keep baby warm and cuddly. Noonoo's gorgeous collection of large comforters are handmade with luxuriously soft felted lambswool and safety certified. Available in a kid-friendly variety of themes including Ladybug, Counting Sheep and My House, Noonoo comforters are poised to become more than a cherished security blanket — each offers babies and toddlers an opportunity to learn and use their imagination.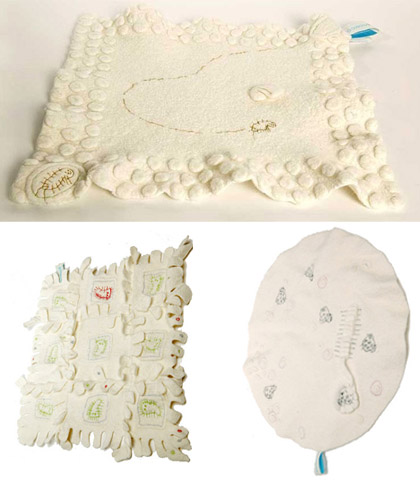 The Ladybug comfort blanket was awarded 2009 Gift of the Year by The Giftware Association in the UK. Featuring clusters of felted flowers with embroidered ladybugs originally drawn by a three-year-old, the variations in thread colors and the tactile flowers promote exploration, story-making and motor skills.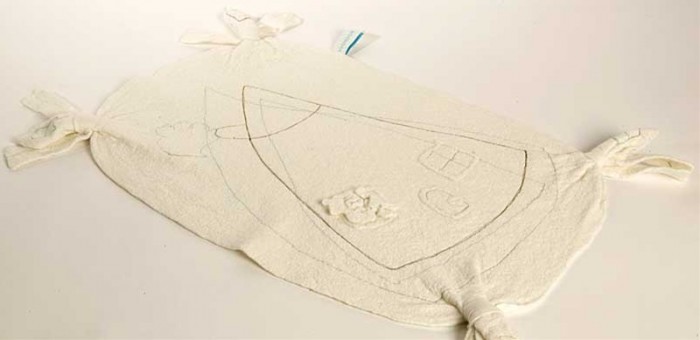 The Counting Sheep blanket encourages number and math skills, via embroidered sheep heading for sleep through a gateway to sweet dreams. By design, the stitched in nooks and crannies of this blanket help fidgety babes work off their extra energy before falling asleep.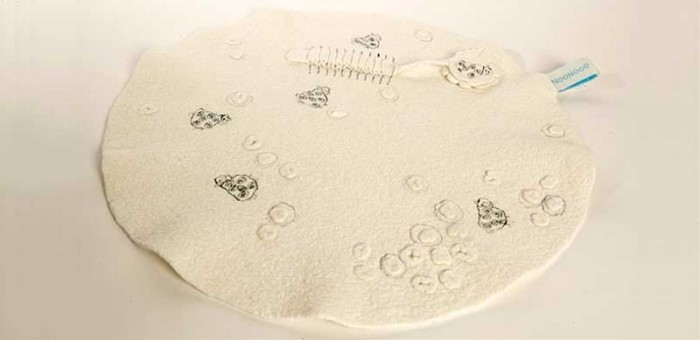 Our favorite is the My House blanket, which features patch windows and felted finger curtains that part to reveal bobbles. The 'front door' of the blanket has a felted doorknob, and the house is topped off with a chimney wafting smoke, no doubt from a warm fire burning inside. Once babies cuddle up with this blanket, they're sure to know all about home sweet home.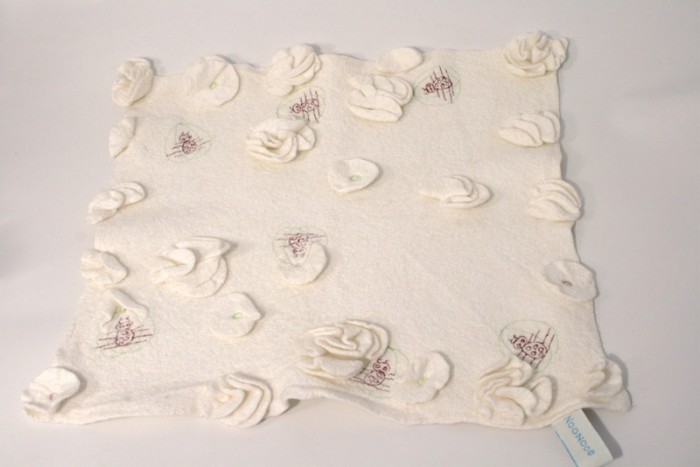 ---