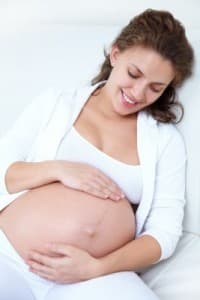 Although the percentage of artificial treatment to conceive babies has increased, a new study finds that American couples are not as infertile as they may seem. A new government study shows the percentage of married couples having trouble conceiving has actually dropped slightly in recent years.
According to the latest report, 6 percent of married women under the age of 45 failed to get pregnant after at least a year of sex without contraception. This is less than the 9 percent of women reported three decades ago.
The results seem surprising because the number of women using fertility treatments has doubled in the last decade. But this is due to the higher number of women in the age bracket of 30 and 40 who are trying to conceive. With age, female fertility begins to decline.
Anjani Chandra, lead author of the study says that because more women in their later years are tying to have their first child, the prevalence of fertility treatments has increased and it is not because of biological conditions but change in the society where women are trying to conceive later than earlier.
"This runs counter to what a lot of people think," said Chandra, a researcher at the Centers for Disease Control and Prevention.
The study released Wednesday was conducted on married women and men between 15 and 44 years of age. More than 12,000 women and more than 10,000 men were interviewed between 2006 and 2010.
The results of these interviews were compared with four similar surveys done since 1982. The results showed a decline in infertility among men and women.
"Despite years of doing these reports, people still think infertility has increased," Chandra said.
The researchers are unsure why the decline is happening but say that since 1982, the number of couples who have used contraception grew from less than 53 percent to more than 57 percent.
'Infertility was more common in women in their late 30s and early 40s, but that hasn't changed over the last 20 to 30 years', Chandra said.
What has only changed is the options available to couples to try fertility treatments in the last two three decades.
"I don't think people wait as long" as they did decades ago to get help if they're having trouble conceiving, said Dr. Jessica Spencer, a fertility specialist with Emory University in Atlanta.

Today, "people are free to try to have babies when they want to, but the biology doesn't change," added Dr. Godfrey Oakley Jr., an Emory epidemiologist who studies birth defects.
---