We've shared a lot of unexpected birth stories over the years, but this one takes the cake! A nun in Italy, who had taken a vow of celibacy, recently gave birth. Very little information can be found on the nun, who remains unnamed to preserve anonymity, but a few snippets of information have been released by the press.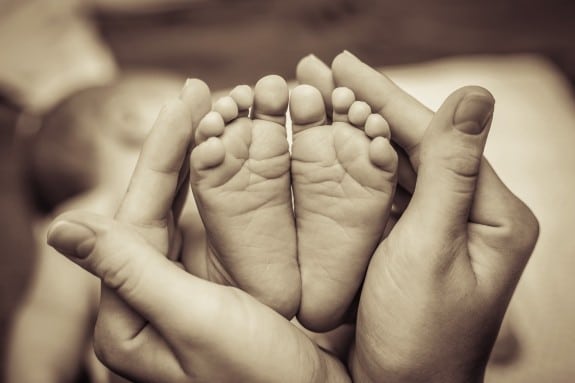 According to the Il Gazzetino, the nun had been rushed to the Bartolomeo Eustachio hospital in San Severino Marche in central Italy by her fellow nuns after complaining of severe stomach pains. After receiving an ultrasound to determine the source of her pain, doctors learned that she was pregnant. She was then taken to the maternity ward where her water broke. She gave birth to a baby boy just a few hours later.
There are a lot of questions as to how she became pregnant in the first place, given her limited access to the public and her vow of celibacy.
For now, those questions remain unanswered, and the covenant in which the nun lived still has yet to release a statement regarding the birth. But, thanks to information from L'Unione Sarda, we do know that the newborn baby is in good health, is staying in the hospital temporarily for medical checks, and that the mother's fellow sisters have expressed interest in taking charge of the little boy.
This isn't the first surprising nun birth, however. In fact, it was just a year ago when a Salvadorean nun, Roxana Rodriguez, gave birth in a hospital in Reiti. She, too, had been rushed to the hospital after complaining of stomach cramps. After giving birth to a baby girl, she left the covenant and her child. She now lives with a family in Rome, and the name of the baby's father still hasn't been released.
Related Articles:
---
[ad]